Is Your Current AP Process Truly Automated? Here's How SAP Concur Solutions Can Help
For many UK businesses, efficient invoice management is becoming harder. Employees are increasingly mobile or working remotely, the number of suppliers and invoices keeps increasing, and there is added pressure to reduce operational effort and costs across all finance functions.
Not only do you need a solution that will help you to streamline the supplier invoice process, but it will also need to integrate with other areas of spend and various systems in your business.
Read to find out why companies are choosing SAP Concur to help them future proof their business and modernise their finance processes
View Whitepaper

Provider: SAP | Size: 2.31 MB | Language: English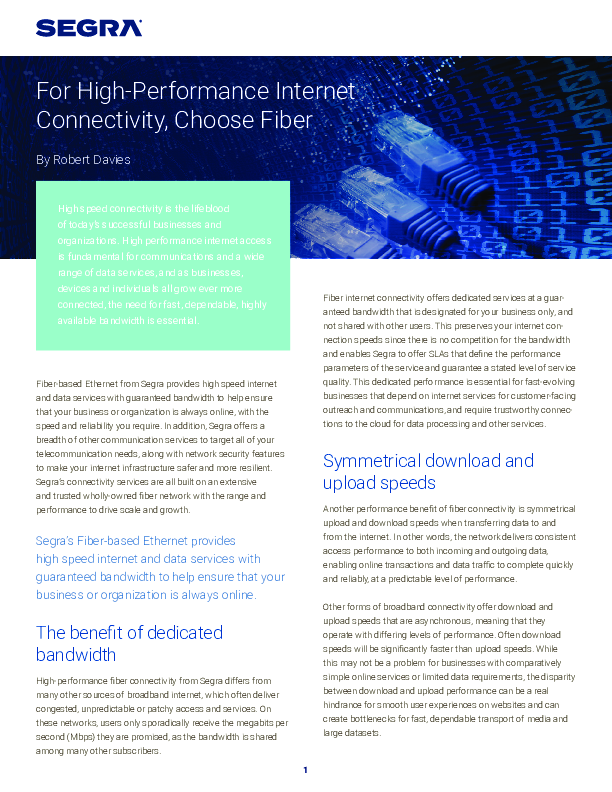 Featured content
For High-Performance Internet Connectivity, Choose Fiber
High speed connectivity is the lifeblood of today's successful businesses and organizations. High...