Leitfaden zur WLAN-Auswahl für den öffentlichen Bereich
Dieser Ratgeber ist Ihre persönliche Anleitung zu den Lösungen innerhalb der Alcatel-Lucent OmniAccess® Stellar WLAN-Produktlinie, die bei der Bereitstellung der Dienste und Ressourcen helfen, die ihre Benutzer brauchen. Und zwar ganz egal, wo.
Drahtlose Vernetzung spielt eine große Rolle bei diesem Wandel, denn sie ermöglicht öffentlichen Bediensteten auf sichere und zuverlässige Weise online zu gehen.
View report

Provider: Alcatel-Lucent Enterprise | Size: 4.48 MB | Language: German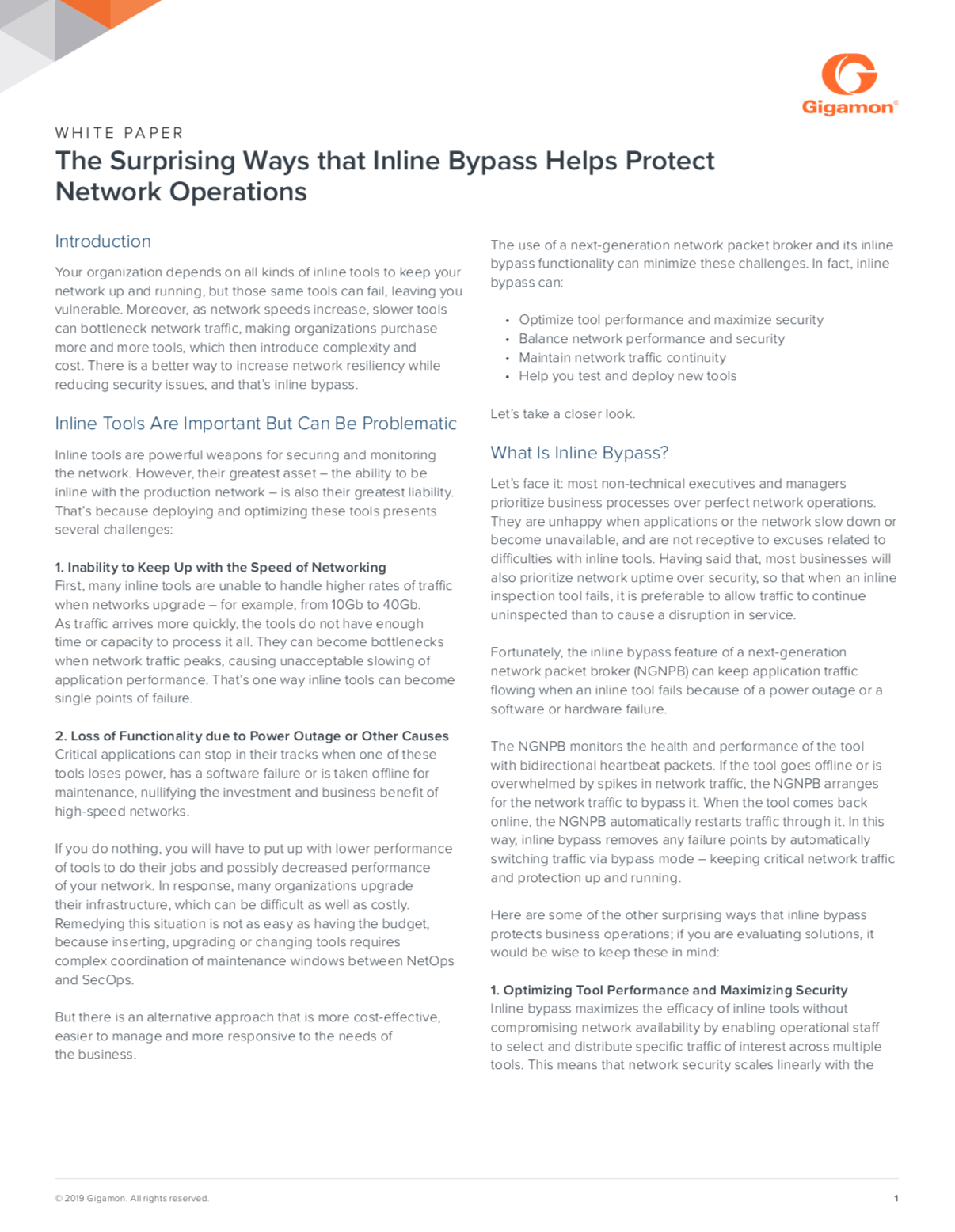 Featured content
The Surprising Ways that Inline Bypass Helps Protect Network Operations
Your organization depends on all kinds of inline tools to keep your network up and running, but...