Meilleur en automatique?! Comment l'e-procurement vous permet de moderniser vos achats.
LE BÉNÉFICE RÉSIDE DANS L'ACHAT
Une vieille règle commerciale qui ne s'est jamais démentie. Au contraire. En raison des évolutions du marché et face à l'augmentation de la pression sur les coûts qui en découle, l'efficacité des achats devient de plus en plus déterminante.
Pour une entreprise, pour moderniser ses achats et les adapter à l'avenir, les outils numériques sont inévitables sur le long terme. Découvrez les avantages de l'e-procurement et la solution la plus adaptée à votre entreprise dans le whitepaper.
View Whitepaper

Provider: Conrad Electronic SE | Size: 1.82 MB | Language: French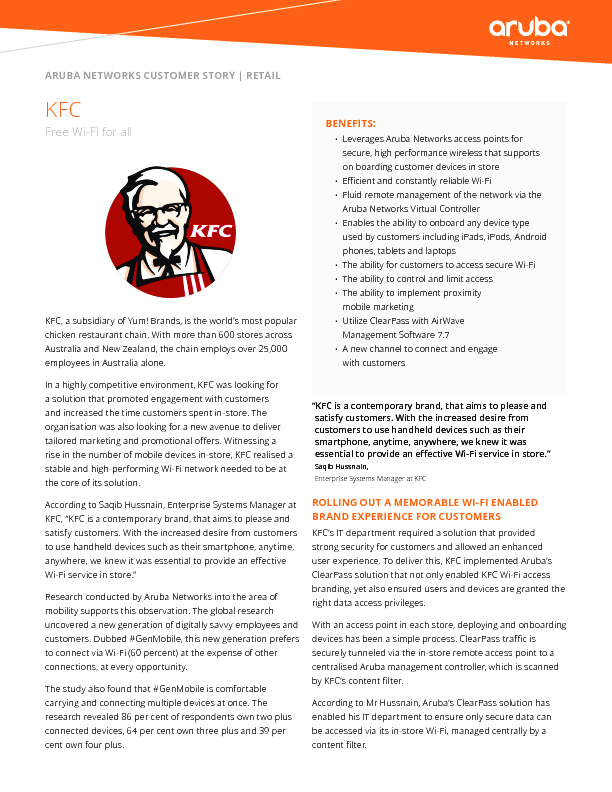 Featured content
KFC - Free Wi-Fi for all
KFC, a subsidiary of Yum! Brands, is the world's most popular chicken restaurant chain. With more...