Reprise d'activité sous forme de service avec VMware Cloud on AWS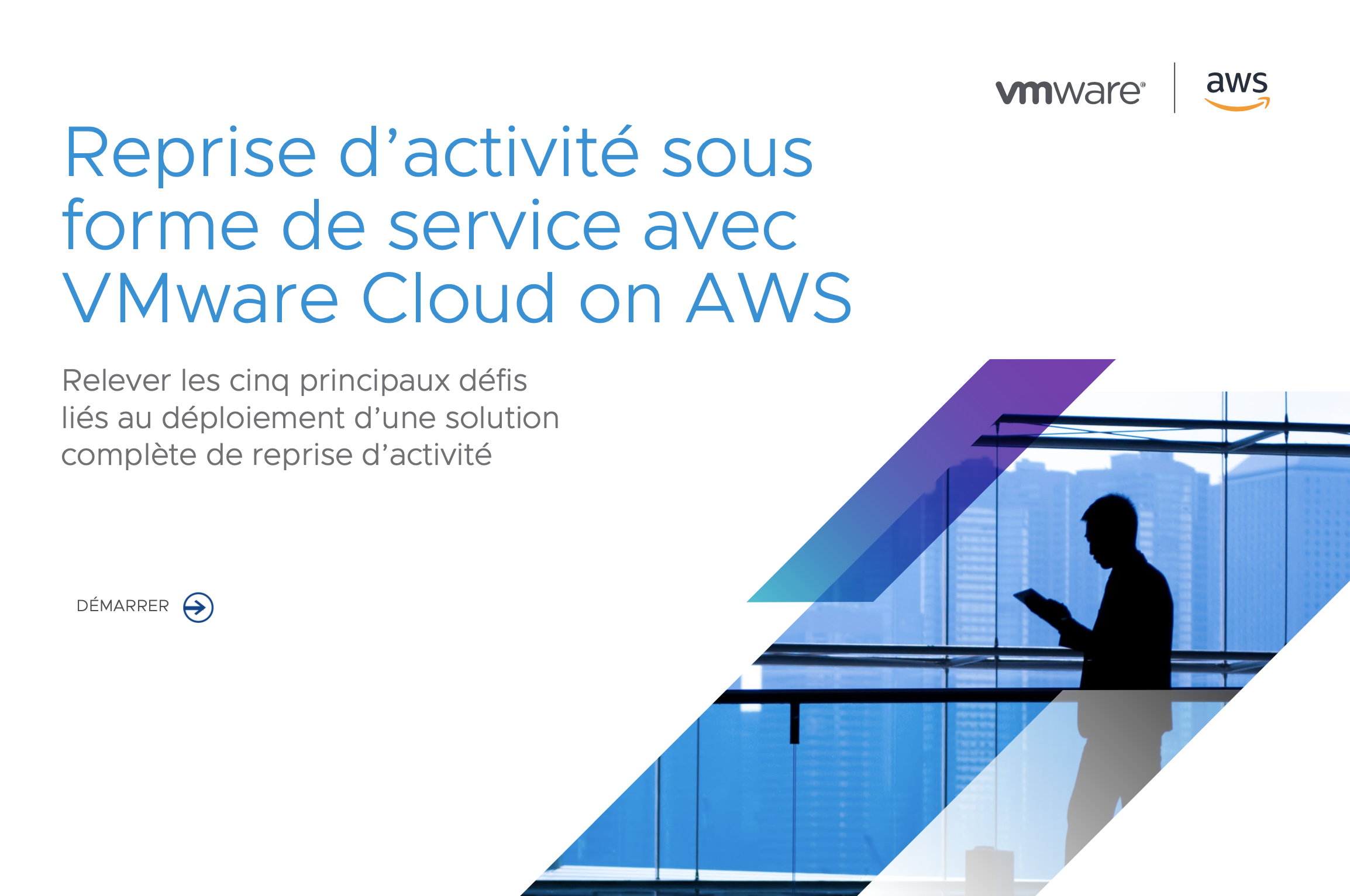 Même une panne mineure peut représenter un désavantage concurrentiel pour les entreprises, en particulier sur les marchés actuels. Pour réussir, il est important de disposer d'une stratégie de continuité d'activité pour protéger toutes les données et applications de pannes du système. En conséquence, de nombreuses entreprises choisissent le Cloud public pour bénéficier d'une stratégie de reprise d'activité efficace et éviter les dépenses liées à l'entretien d'une deuxième infrastructure.
Si vous souhaitez simplifier la reprise d'activité traditionnelle et fournir une DRaaS fiable et économique à votre entreprise, VMware Cloud on AWS propose une réduction des risques pour l'infrastructure grâce à un plan de prévention des incidents graves proactif et automatisé.
Téléchargez cet e-book pour en savoir plus.
View Whitepaper

Provider: VMware UK Limited | Size: 941 KB | Language: French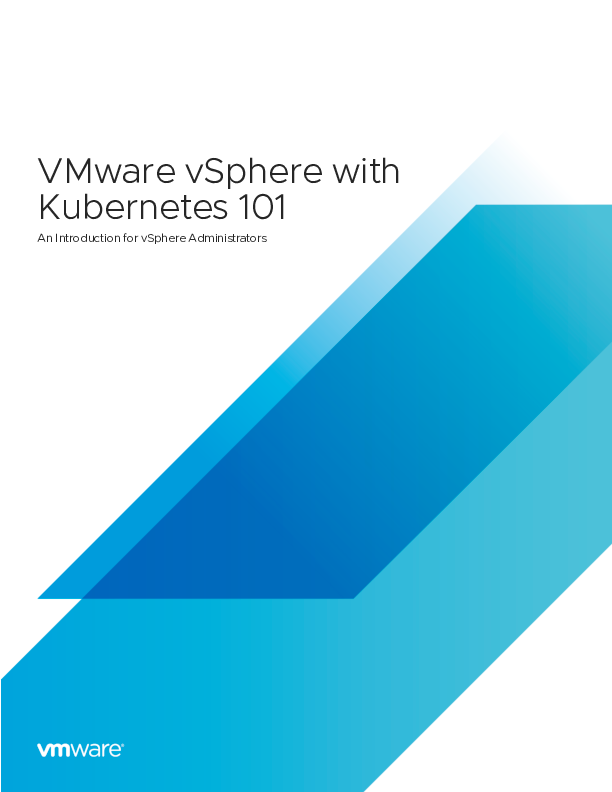 Featured content
VMware vSphere with Kubernetes 101 – An Introduction for vSphere Administrators
vSphere and Virtual Infrastructure administrators find themselves positioned between developers...