Der neue Auftrag der CX: Erkenntnisse und Vorhersagen von 1.500 Führungskräften aus dem Kundenservice
2021 CX TREND REPORT
Wir haben 1.500 Führungskräfte aus dem Kundenservice zu ihren Erkenntnissen und den wichtigsten CX-Trends für 2021 befragt.
CX-Trends 2021:
Nicht nur die Kundenerwartungen steigen, sondern auch das Kontaktaufkommen.
Die größte Sorge von Führungskräften aus dem Servicebereich ist die Kundenabwanderung. Kundenservice ist einer der entscheidenden Faktoren für die Kundenbindung. Insbesondere angesichts des wachsenden Kontaktaufkommens zählen der Umgang mit den Kundenerwartungen und die Skalierung zu den Prioritäten von Führungskräften aus dem Servicebereich.
View report

Provider: Freshworks GmbH | Size: 33.8 MB | Language: German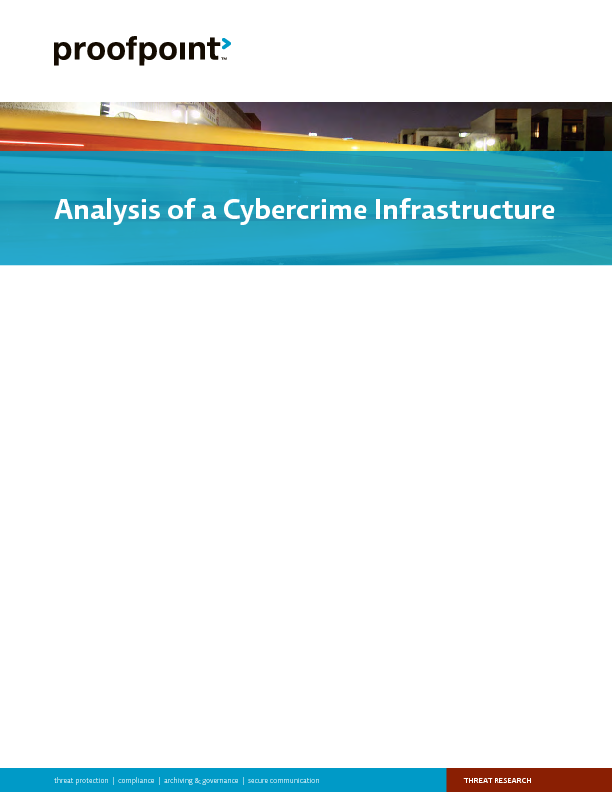 Featured content
Analysis of a Cybercrime Infrastructure
Proofpoint security researchers have published an analysis that exposes the inner workings of a...