SD-WAN-Betrieb mit einer zentralen Management-Konsole vereinfachen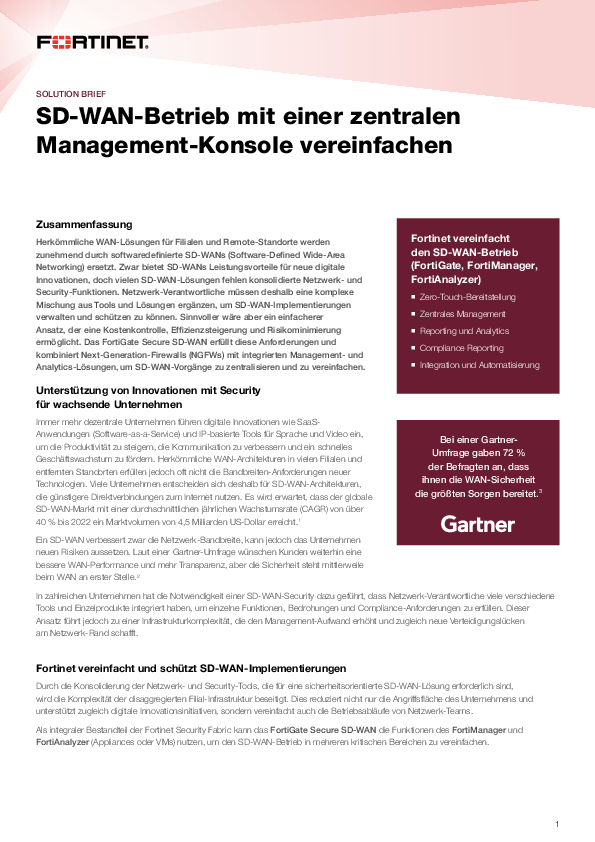 Herkömmliche WAN-Lösungen für Filialen und Remote-Standorte werden zunehmend durch softwaredefinierte SD-WANs (Software-Defined Wide-Area Networking) ersetzt. Zwar bietet SD-WANs Leistungsvorteile für neue digitale Innovationen, doch vielen SD-WAN-Lösungen fehlen konsolidierte Netzwerk- und Security-Funktionen. Netzwerk-Verantwortliche müssen deshalb eine komplexe Mischung aus Tools und Lösungen ergänzen, um SD-WAN-Implementierungen verwalten und schützen zu können. Sinnvoller wäre aber ein einfacherer Ansatz, der eine Kostenkontrolle, Effizienzsteigerung und Risikominimierung ermöglicht. Das FortiGate Secure SD-WAN erfüllt diese Anforderungen und kombiniert Next-Generation-Firewalls (NGFWs) mit integrierten Management- und Analytics-Lösungen, um SD-WAN-Vorgänge zu zentralisieren und zu vereinfachen.
View Whitepaper

Provider: Fortinet UK Limited | Size: 265 KB | Language: German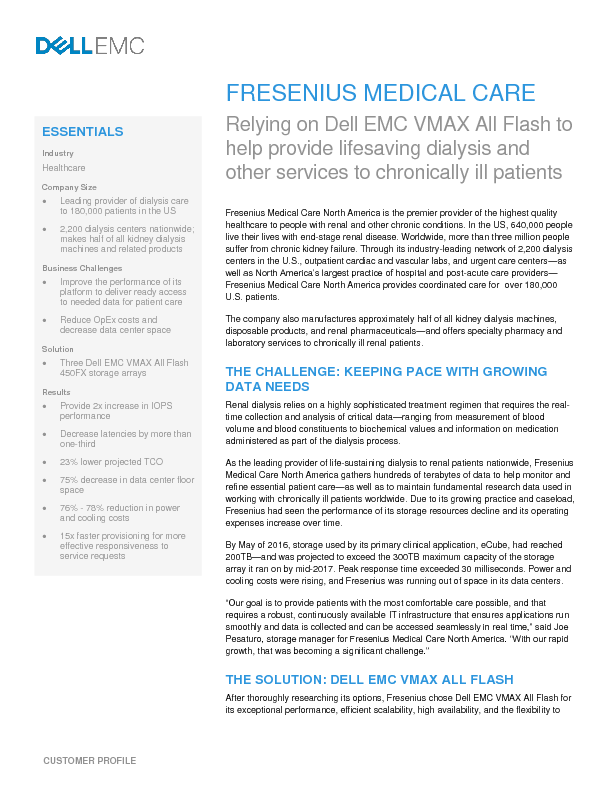 Featured content
FRESENIUS MEDICAL CARE
As the leading provider of life-sustaining dialysis to renal patients nationwide, Fresenius...