Netzwerk-Betrieb vereinfachen und automatisieren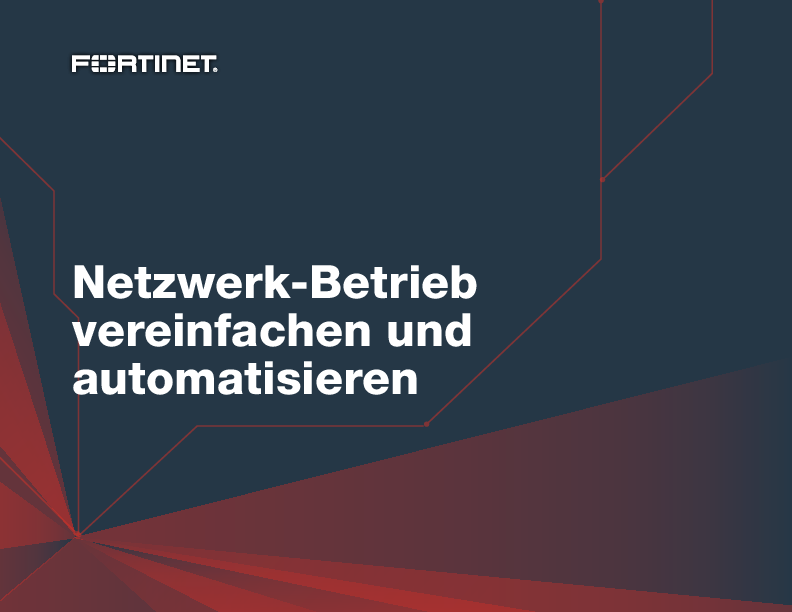 Die rasche Einführung neuer digitaler Innovationen wie Cloud-Dienste und IoT-Geräte (Internet der Dinge) führt zu immer komplexeren, fragmentierteren Netzwerk-Infrastrukturen. Gleichzeitig sind die meisten Unternehmen mit einem Fachkräftemangel und zunehmend strengeren Compliance-Anforderungen konfrontiert. Diese wachsende betriebliche Komplexität lässt sich nur mit der Einfachheit und Effizienz einer integrierten Architektur bewältigen. Eine Integration der Security ermöglicht ein zentrales Management, Echtzeit- Analysen, die Automatisierung manueller Arbeitsabläufe und des Netzwerk-Betriebs und vereinfacht zudem die Bereitstellung sowie Auditing- und Reporting-Prozesse, um behördliche Vorgaben zu erfüllen.
View Whitepaper

Provider: Fortinet UK Limited | Size: 339 KB | Language: German

Featured content
The Case for SDS - An IDC Infographic, Sponsored by IBM
Why SDS? SDS is key to deploying a hybrid cloud for metered, on-demand consumption of...