Digitaltrack 4.0: Erfolgreiche Digitalisierung der mittelständischen Prozessindustrie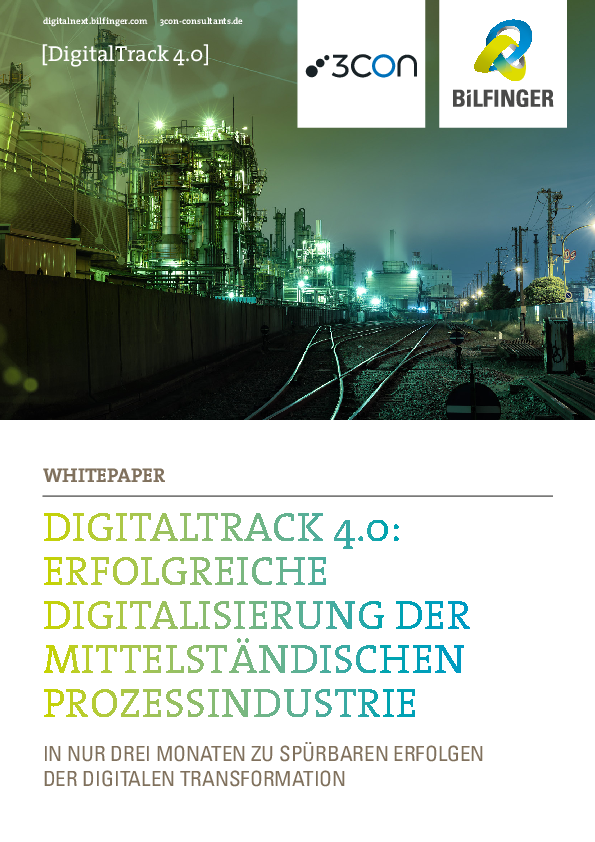 Seit rund 10 Jahren verfolgen Unternehmen das Ziel "Industrie 4.0" – doch etwa 80 Prozent der Digitalisierungsprojekte scheitern, nicht selten aus ganz ähnlichen Gründen – den sieben Gefahren des Scheiterns. Diesen stehen vier Regeln gegenüber, die zum Gelingen eines Projektes beitragen. Bilfinger Digital Next und 3con Management Consultants haben Risiken und Leitsätze in einem gemeinsamen Konzept berücksichtigt, das in rund drei Monaten zu messbaren Verbesserungen der Gesamtanlageneffektivität führt (Overall Equipment Effectiveness, OEE).
"DigitalTrack 4.0" bringt Unternehmen der mittelständischen Prozessindustrie schnell und zuverlässig in die Spur, um die Digitale Transformation erfolgreich voran zu treiben.
View Whitepaper

Provider: Bilfinger Digital Next GmbH | Size: 2.31 MB | Language: German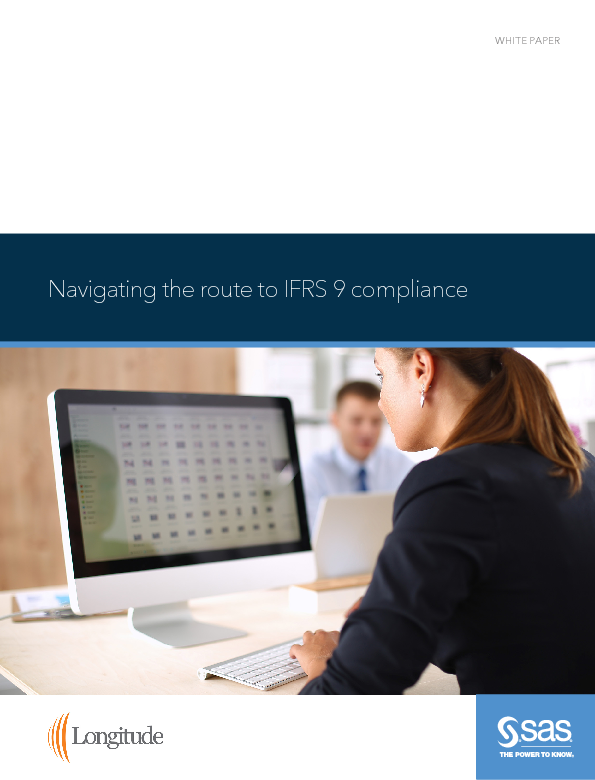 Featured content
Navigating the route to IFRS 9 compliance
Introduction The pain caused by financial institutions' poor credit decisions in the lead-up to...