Genesys Cloud TV: Trouble Shooting im Kundenservice – Hilfe!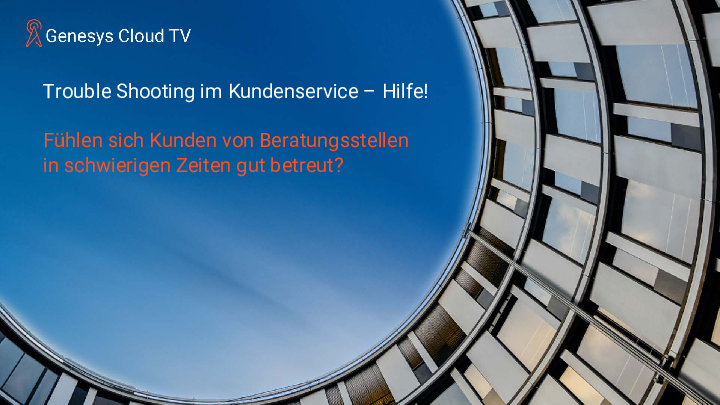 Fühlen sich Kunden von Beratungsstellen in schwierigen Zeiten gut betreut?
Inhalte des Studienreports:
• Beratungsservices in schwierigen Zeiten
• Verstärkte Nachfrage in schwierigen Zeiten
• Von Arbeitsrecht, über psychosoziale Belastung bis zum Thema
Überschuldung
• Mehr als die Hälfte der Befragten hat Beratungsstellen kontaktiert
• Was erwarten die Verbraucher?
• Überraschend gute Erfahrungen –aber noch Raum für Optimierung
• Guter Service ist das Differenzierungsmerkmal
• Beratungsunternehmen und gemeinnützige Organisationen stehen in Sachen Kundenservice großen Unternehmen in nichts nach
View study

Date: 15 July 2020, 16:45 pm | Provider: Genesys Telecommunications Lab. GmbH | Size: 552 KB | Language: German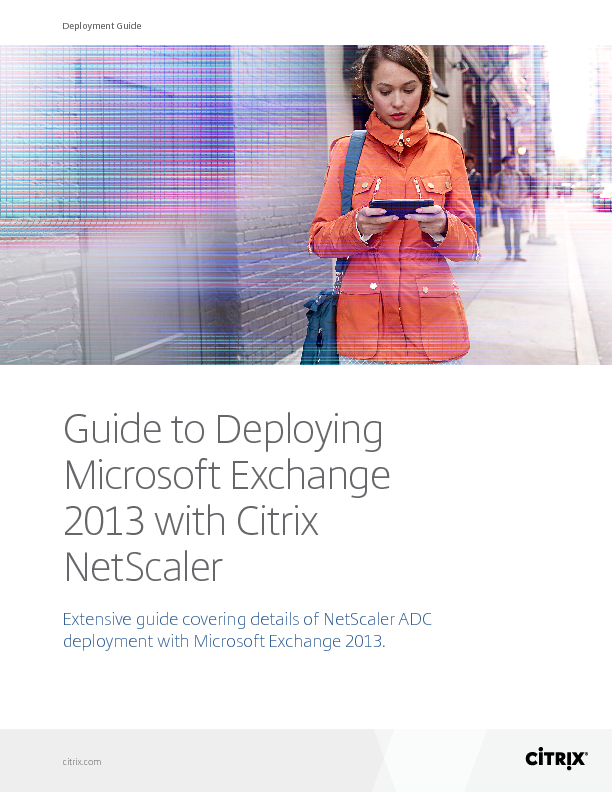 Exclusive Whitepaper
Guide to Deploying Microsoft Exchange 2013 with Citrix NetScaler
This guide focuses on deploying Microsoft Exchange 2013 with Citrix NetScaler. NetScaler is a...