Forbes Insights - 2,000 Days: A Roadmap for the CIO in 2025
The CIO's world is changing fast. In five years, chief information officers (CIOs) will have new responsibilities in the C-suite and across the enterprise, extending their strategic influence over product development, marketing, human resources, the supply chain and more. They will be challenged to discover new ways of generating revenue and creating unparalleled efficiencies. Such are some of the findings of a global Forbes Insights survey, conducted in partnership with VMware, of more than 650 CIOs in North America, Europe and the Asia-Pacific region (including Japan) at organizations with annual revenue of $1 billion or more. Based on the survey findings, this report examines six critical dimensions for success now and into 2025.
View report

Provider: VMware UK Limited | Size: 1.13 MB | Language: English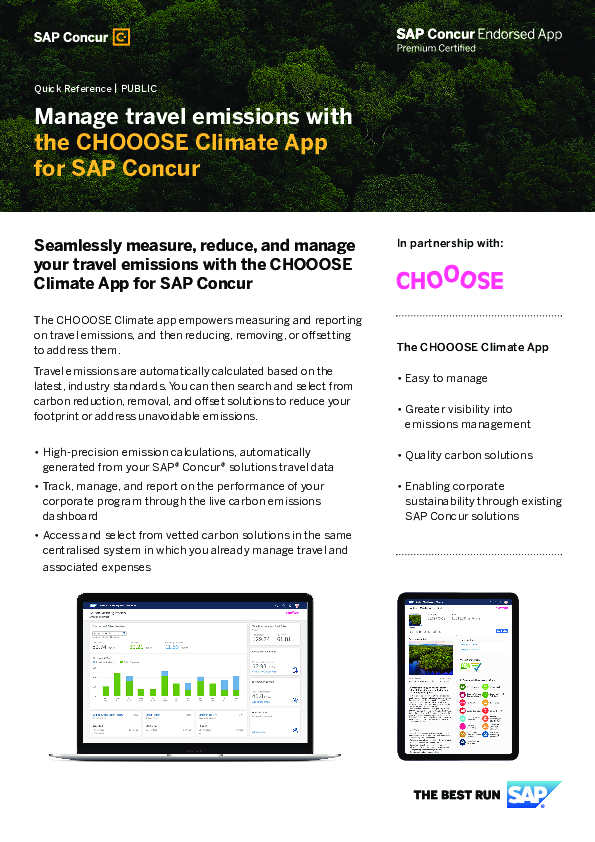 Featured content
Manage travel emissions with the CHOOOSE Climate App for SAP Concur
Seamlessly measure, reduce, and manage your travel emissions with the CHOOOSE Climate App for SAP...