How to Achieve Optimal Internal Segmentation with FortiGate NGFWs and the Fortinet Security Fabric
As network traffic shifts from corporate data centers to multiple clouds, attack surfaces are increasing exponentially. Internet of Things (IoT), mobile-first, and other digital transformation (DX) initiatives are adding to network vulnerabilities. To protect their digital assets, network engineering and operations leaders need to go beyond perimeter-based network security to implement a defense-in-depth strategy with Internal Segmentation. This involves defining security zones inside the network—and policies controlling access to those zones—based on business logic.
A key tenet of Internal Segmentation is the ability to enforce access control policies by deploying next-generation firewalls (NGFWs) wherever they are needed. This solution guide explains why Fortinet FortiGate NGFWs—including the new FortiGate E-Series and F-Series are the best choices for this role. Their high-performance Layer 7 inspection, powered by purpose built security processing units (SPUs), and the industry's lowest total cost of ownership (TCO) per protected Mbps are strong starting points. Organizations can derive even greater value from the fact that FortiGate solutions integrate seamlessly into the unique artificial intelligence (AI) enabled Fortinet Security Fabric.
View Whitepaper

Provider: Fortinet UK Limited | Size: 1.11 MB | Language: English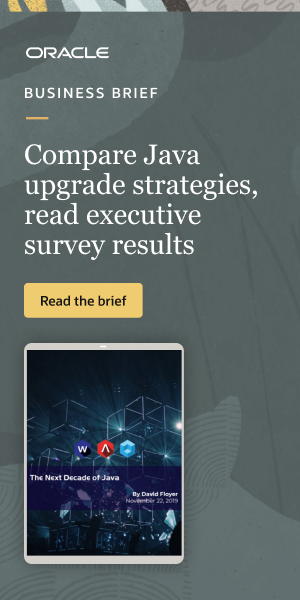 Featured content
Compare Java upgrade strategies, read executive survey results
This white paper shows the Wikibon financial analysis comparing "upgrade-when-necessary" and...