Engineer's Guide to the Digitization of Analog Signals
Learn about the most common technologies for digitizing analog signals for digital logging and processing, and understand the variables that impact the quality and consistency of an analog to digital conversion. By better understanding the mechanisms that facilitate - and factors that influence - digitization, you'll be able to better identify, qualify, and select measurement hardware for your specific application requirements.
View E-Book

Provider: National Instruments Corporation (U.K.) Ltd | Size: 2.54 MB | Language: English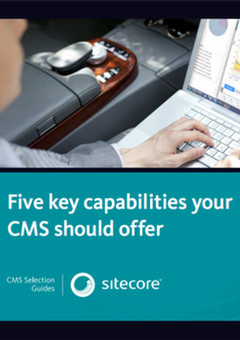 Featured content
Five key capabilities your CMS should offer
Within the next five years, digital will grow to account for 75% of the enterprise marketing...