LG&E and KU Energy - Condition Monitoring Case Study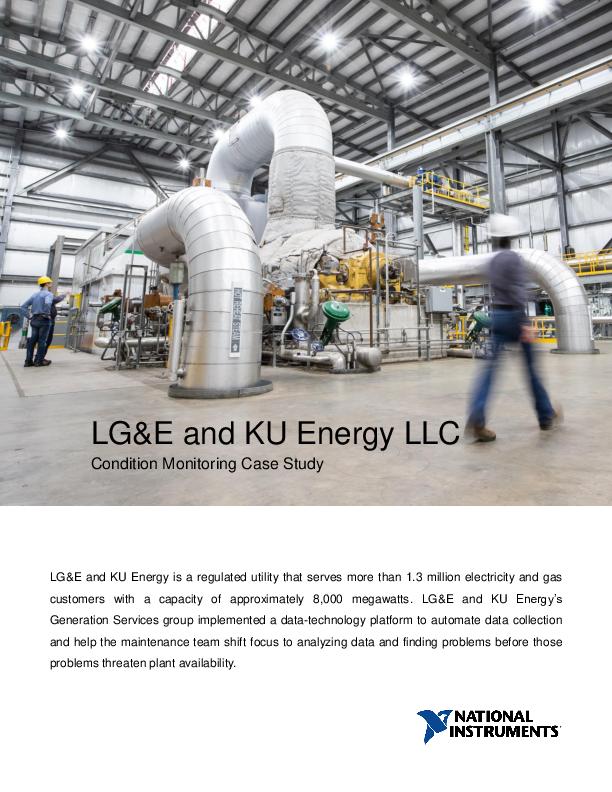 LG&E and KU Energy's generation services group implemented a data technology platform to automate data collection and help the maintenance team shift focus to data analysis and finding problems before those problems threaten plant availability.
Read this case study to learn how NI InsightCM is helping the generation services group support plant maintenance efforts.
View case study

Date: 25 February 2020, 17:00 pm | Provider: National Instruments Corporation (U.K.) Ltd | Size: 1.12 MB | Language: English
Featured content
It's All About the App: Mobile Security That Helps Enable the Business
The New Mobility Mindset Mobility is taking today's world by storm. By 2017, mobile apps will be...