Festlegen der Managed Services und SLA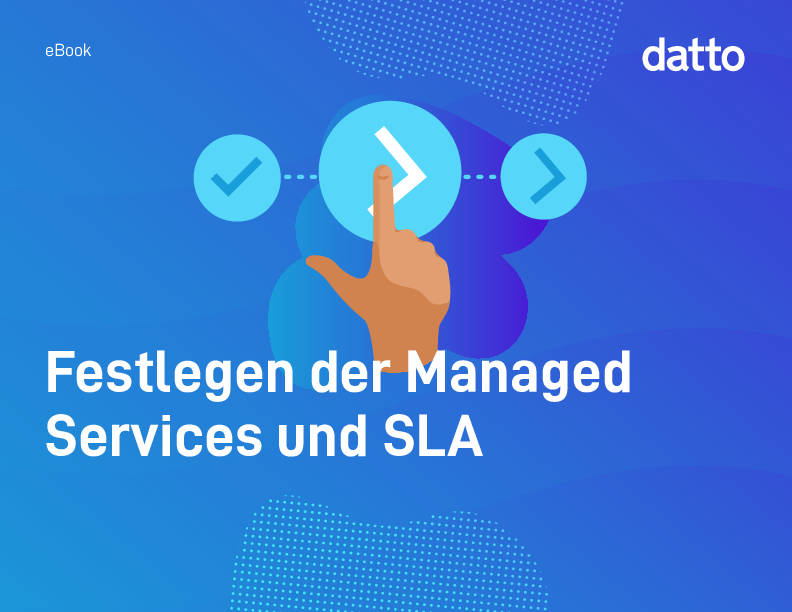 Sie möchten Ihr Angebot und Ihr Geschäftsmodell vom klassischen Break-Fix stärker zu Managed Services verlagern? Glückwunsch, denn damit gehen Sie einen entscheidenden Schritt in eine erfolgreiche Zukunft!
Eine Transformation bedeutet aber auch einen kulturellen und strukturellen Wandel für Ihr Unternehmen. Sie werden grundlegende Entscheidungen treffen, zum Beispiel, wie Sie das Service Level Agreement (SLA) gestalten und wie Sie Ihre Services zusammenstellen.
Um Sie bei diesen Entscheidungen zu unterstützen, haben wir dieses eBook verfasst. Es bietet Ihnen praxiserprobte Tipps, wie Sie Ihre Managed Services sowie Ihr Service Level Agreement (SLA) festlegen und mittels Service Level Management steuern.
View whitepaper

Date: 17 January 2020, 13:45 pm | Provider: datto GmbH | Size: 2.35 MB | Language: German
Exclusive Whitepaper
Improving Customer Experience and Revenue Starts With the App Portfolio: European Spotlight
In October 2019, VMware commissioned Forrester Consulting to evaluate executive sentiments about...