Upgrade von Filialinfrastrukturen mit Fortinet Secure SD-WAN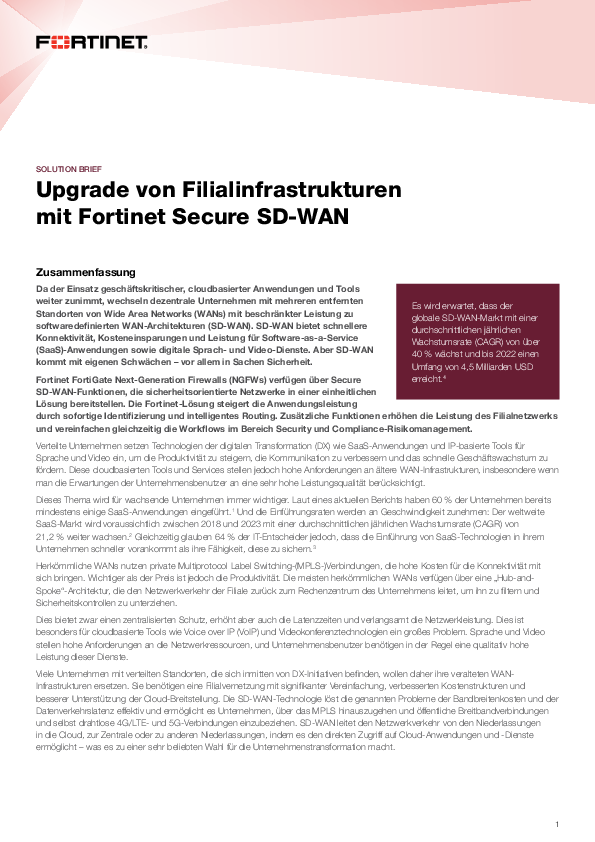 Da der Einsatz geschäftskritischer, cloudbasierter Anwendungen und Tools weiter zunimmt, wechseln dezentrale Unternehmen mit mehreren entfernten Standorten von Wide Area Networks (WANs) mit beschränkter Leistung zu softwaredefinierten WAN-Architekturen (SD-WAN). SD-WAN bietet schnellere Konnektivität, Kosteneinsparungen und Leistung für Software-as-a-Service (SaaS)-Anwendungen sowie digitale Sprach- und Video-Dienste. Aber SD-WAN kommt mit eigenen Schwächen – vor allem in Sachen Sicherheit.
Fortinet FortiGate Next-Generation Firewalls (NGFWs) verfügen über Secure
SD-WAN-Funktionen, die sicherheitsorientierte Netzwerke in einer einheitlichen Lösung bereitstellen. Die Fortinet-Lösung steigert die Anwendungsleistung durch sofortige Identifizierung und intelligentes Routing. Zusätzliche Funktionen erhöhen die Leistung des Filialnetzwerks und vereinfachen gleichzeitig die Workflows im Bereich Security und Compliance-Risikomanagement.
View Solution Brief

Date: 22 November 2019, 15:31 pm | Provider: Fortinet GmbH | Size: 242 KB | Language: German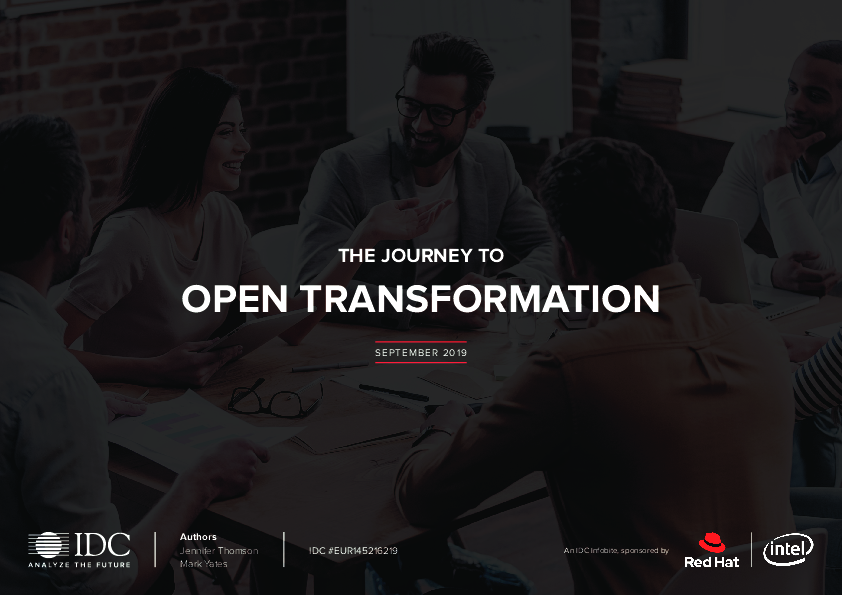 Exclusive Whitepaper
The Journey To Open Transformation: September 2019
Pressure Intensifies to Drive Digital Business in Europe. We are now in an era of multiplied...