Top Three Ways Veritas Access enables the Multi-Cloud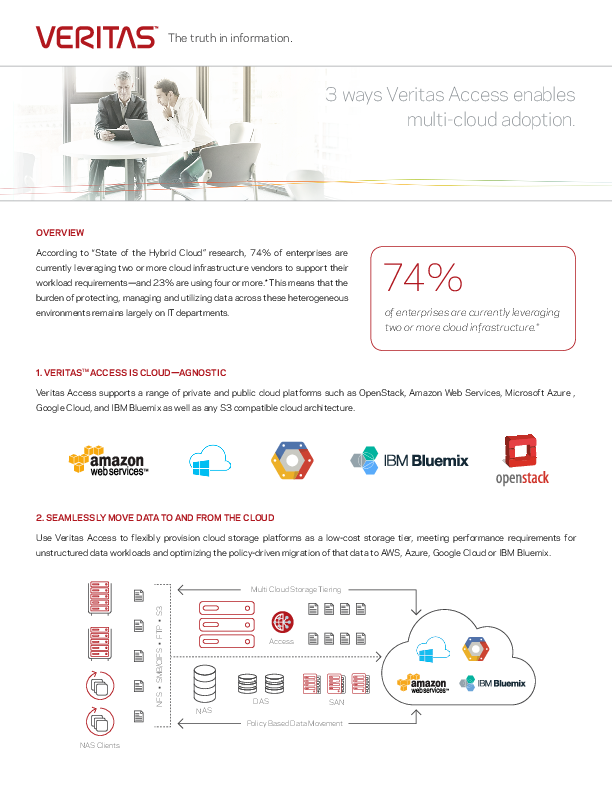 According to "State of the Hybrid Cloud" research, 74% of enterprises are currently leveraging two or more cloud infrastructure vendors to support their workload requirements—and 23% are using four or more. This means that the burden of protecting, managing and utilizing data across these heterogeneous environments remains largely on IT departments.
View whitepaper
Date: 9 September 2019, 15:55 pm | Provider: Veritas Technologies | Size: 708 KB | Language: English
Exclusive white paper
Der globale Passwort-Sicherheitsreport 2018
Passwörter stellen schon lange eine Herausforderung für die Cybersicherheit am Arbeitsplatz dar....