Schutz von Clouds mit Fortinet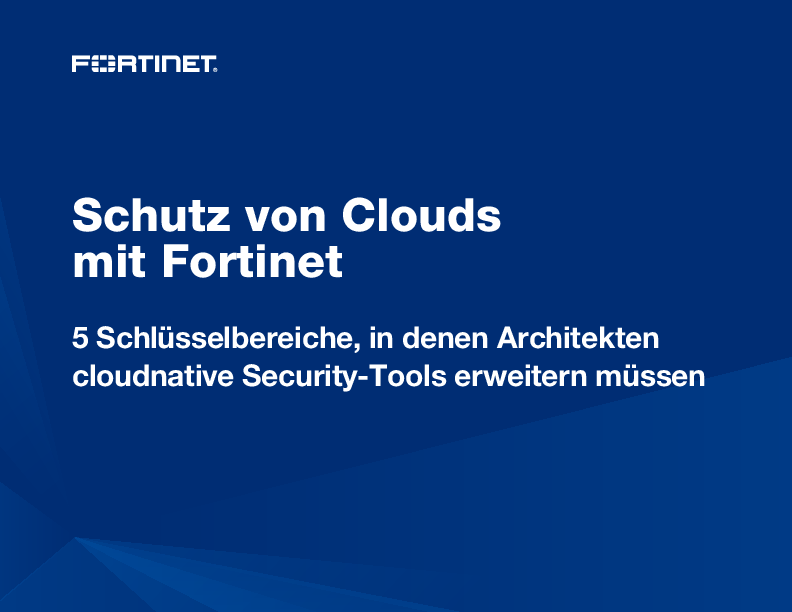 Die Umstellung auf die Cloud wird in vielen Unternehmen vom DevOps-Team vorangetrieben, ohne jedoch alle Konse- quenzen zu bedenken, die diese Umstellung für die Sicherheit mit sich bringt. Übernimmt das Unternehmen einfach die Security-Funktionen der Cloud-Plattform, sind Sicherheitslücken vorprogrammiert, über die Angreifer Daten stehlen oder in andere Bereiche des Unternehmensnetzwerks vordringen können. Beim Einrichten und Verwalten der Cloud-Sicherheit müssen Security-Architekten dafür sorgen, dass mindestens fünf Sicherheitsbereiche abgedeckt sind.
Mit Fortinet erhalten Unternehmen eine kritische Sicherheitsebene, die in die weiter gefasste Security-Architektur integriert ist. Dazu gehören Lösungen für das Security-Management von Cloud-Plattformen, die native Integration spezieller Sicherheitsfunktionen in die Cloud-Plattform, der Schutz von Web-Anwendungen und APIs (Application Programming Interface) sowie Integrationen, um Sicherheitsaufgaben in Cloud-Umgebungen zu automatisieren. All dies verbessert das Sicherheitsprofil des Unternehmens, da die Security vereinheitlicht wird und sich konsequent durchsetzen lässt. Unternehmen können so ein effektives Betriebsmodell für das Security-Life-Cycle-Management realisieren – ohne neue Cyber-Security-Experten einstellen zu müssen oder Zeit in die Schulung von DevOps-Teams für neue Tools zu investieren.
View Whitepaper

Provider: Fortinet UK Limited | Size: 440 KB | Language: German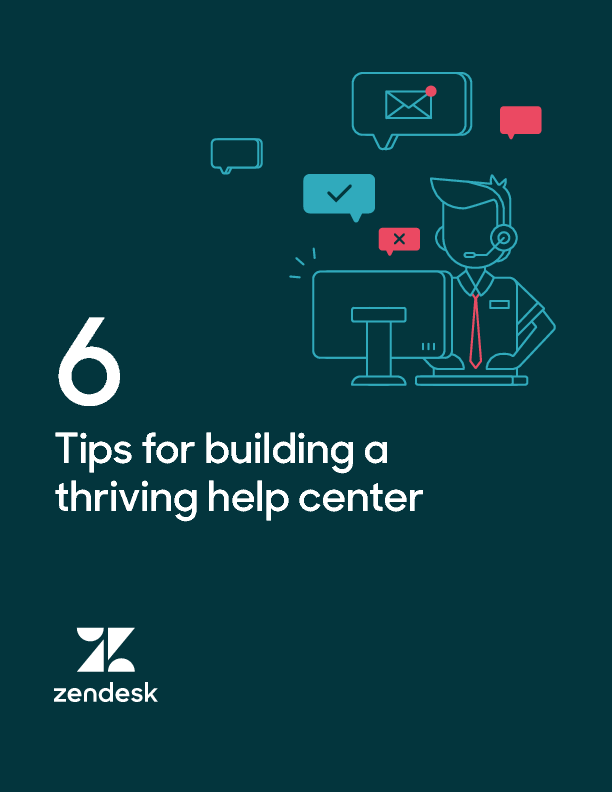 Featured content
6 Tips for building a thriving help center
Customers are more technically savvy than ever and have come to prefer the DIY approach to...