10 Tipps, um Ihre vernetzten Kunden zu begeistern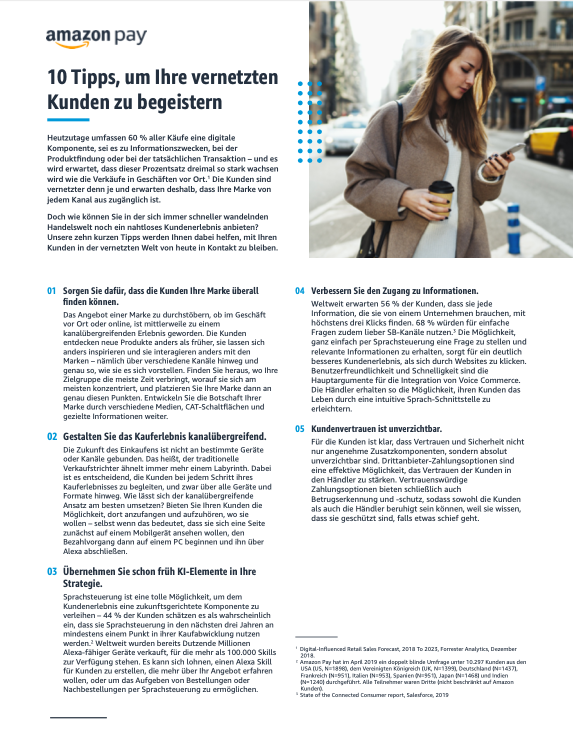 Heutzutage umfassen 60 % aller Käufe eine digitale Komponente, sei es zu Informationszwecken, bei der Produktfindung oder bei der tatsächlichen Transaktion – und es wird erwartet, dass dieser Prozentsatz dreimal so stark wachsen wird wie die Verkäufe in Geschäften vor Ort.1 Die Kunden sind vernetzter denn je und erwarten deshalb, dass Ihre Marke von jedem Kanal aus zugänglich ist.
Doch wie können Sie in der sich immer schneller wandelnden Handelswelt noch ein nahtloses Kundenerlebnis anbieten? Unsere zehn kurzen Tipps werden Ihnen dabei helfen, mit Ihren Kunden in der vernetzten Welt von heute in Kontakt zu bleiben.
View whitepaper
Date: 13 May 2020, 13:12 pm | Provider: Amazon Payments Europe S.C.A | Size: 1.13 MB | Language: German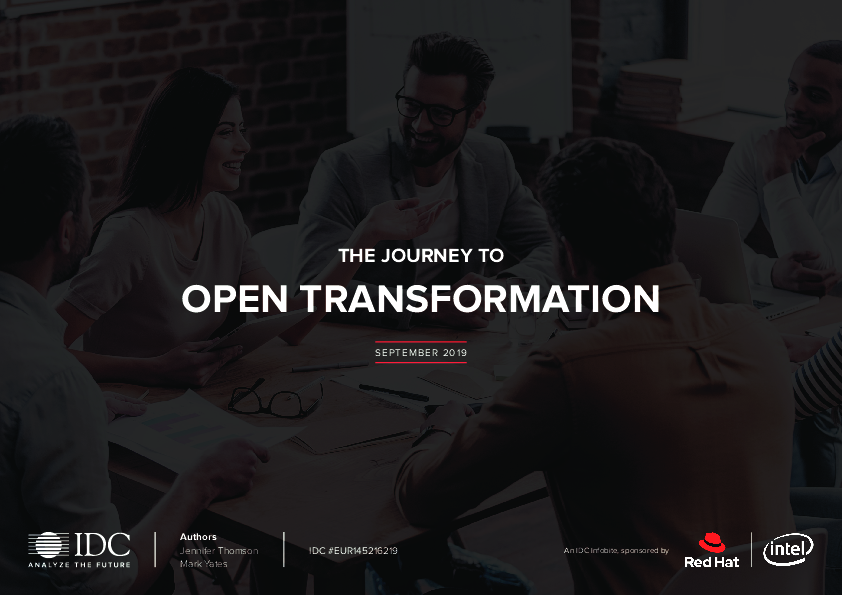 Exclusive white paper
The Journey To Open Transformation: September 2019
Pressure Intensifies to Drive Digital Business in Europe. We are now in an era of multiplied...