10 Vorteile einer Scale-out-Infrastruktur für die sekundäre Speicherung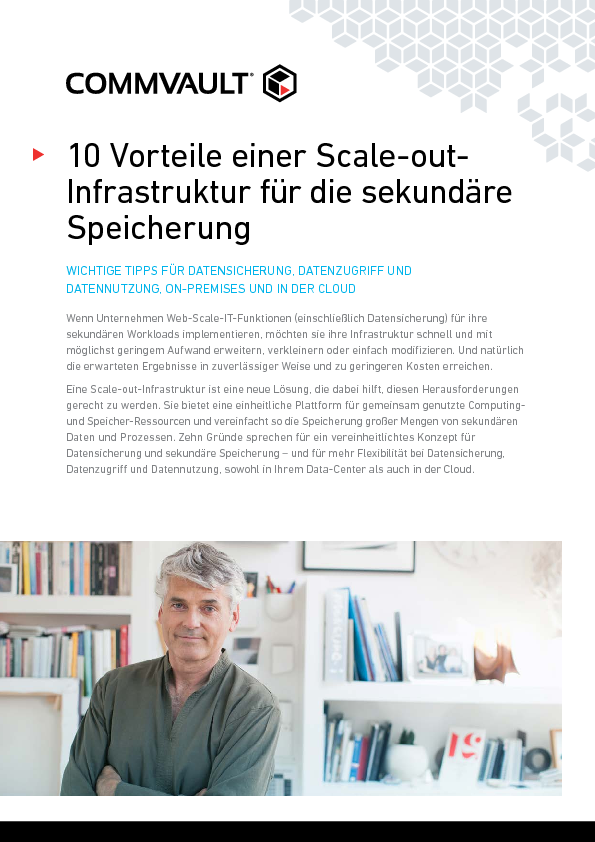 Eine Scale-out-Infrastruktur ist eine neue Lösung, die dabei hilft, diesen Herausforderungen gerecht zu werden. Sie bietet eine einheitliche Plattform für gemeinsam genutzte Computing- und Speicher-Ressourcen und vereinfacht so die Speicherung großer Mengen von sekundären Daten und Prozessen. Zehn Gründe sprechen für ein vereinheitlichtes Konzept für Datensicherung und sekundäre Speicherung – und für mehr Flexibilität bei Datensicherung, Datenzugriff und Datennutzung, sowohl in Ihrem Data-Center als auch in der Cloud.
View whitepaper
Date: 21 June 2018, 10:41 am | Provider: Commvault Systems Ltd | Size: 351 KB | Language: German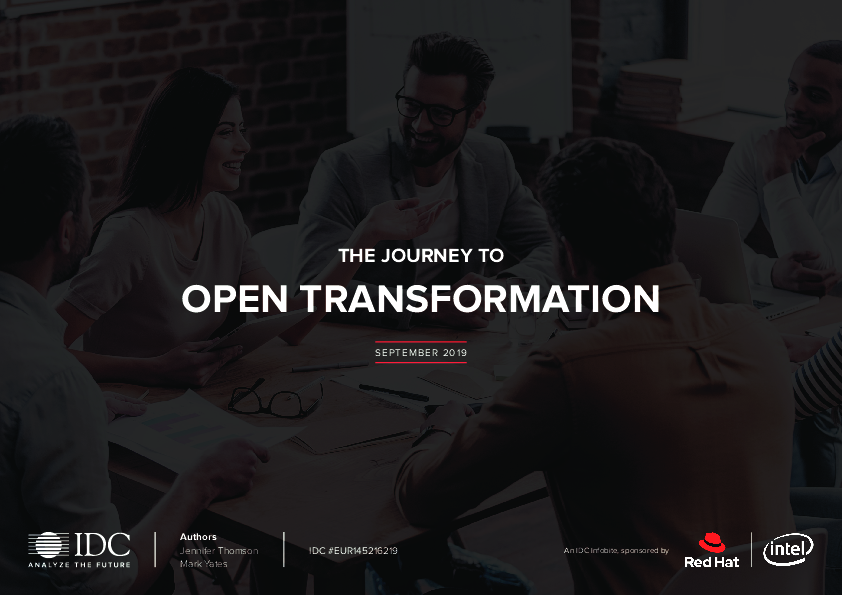 Exclusive white paper
The Journey To Open Transformation: September 2019
Pressure Intensifies to Drive Digital Business in Europe. We are now in an era of multiplied...