Front and Center with leading executives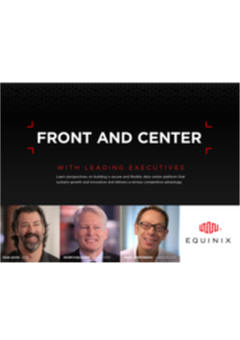 Does your data center give you a strategic business advantage?
If you had to hesitate, or you answered "no" to this question, there are industry leaders we think you should meet. We interviewed prominent C-level executives to gain their perspectives on the evolving role of the data center in the enterprise. Each executive is in a different industry, and each is facing a unique set of business challenges. Just like you, they have IT needs that are diverse and constantly growing and evolving. Whether data centers are in house, external or hybrid, today's leading companies require a reliable and flexible data center platform that can meet the technology challenges of today, as well as tomorrow.
View Whitepaper

Provider: Equinix (Germany) GmbH | Size: 4.74 MB | Language: English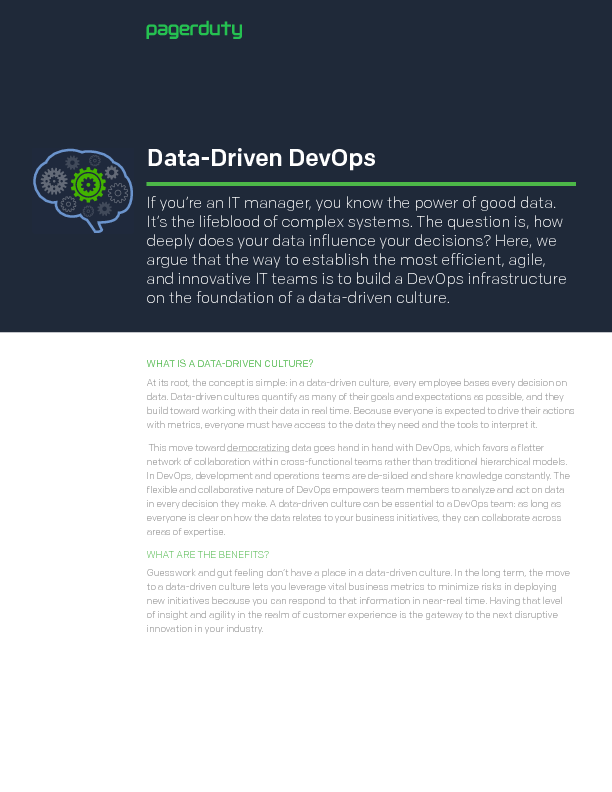 Featured content
Data-Driven DevOps
If you're an IT manager, you know the power of good data. It's the lifeblood of complex systems....