Starting up smart: Must-have advice from founders to the next generation
Ever wondered what it's like to launch a new business? Then you've come to the right place. Starting up smart is a Sifted Intelligence report sponsored by Google Cloud that goes directly to founders, business experts and investors to hear about their successful — and unsuccessful — startup adventures. It tells the stories of those who survived to get great web or mobile products of the ground, while presenting marketing and technology strategies for getting (and keeping!) those vital frst customers, and preparing your company to enter the post-startup phase. The end result is a startup feld guide — a "how to" for building a successful, scalable business.
View Whitepaper

Provider: Google Cloud EMEA Limited | Size: 6 MB | Language: English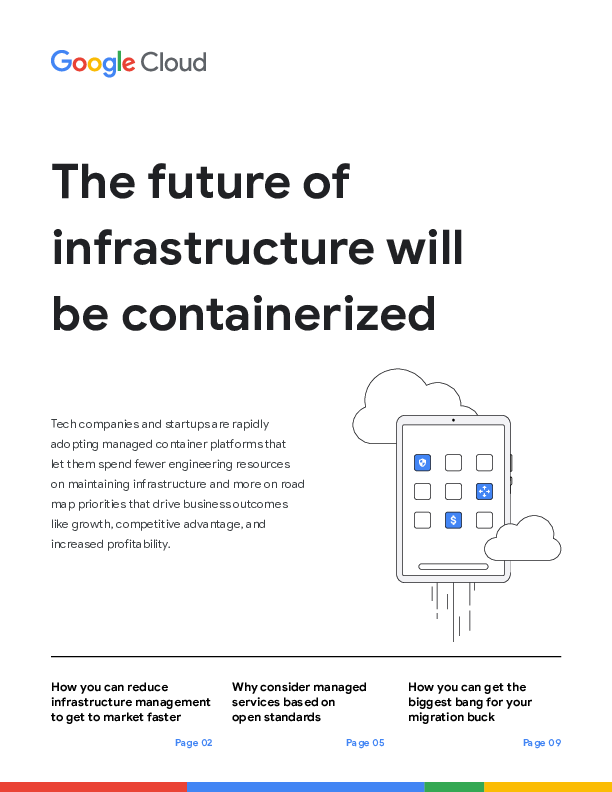 Featured content
The future of infrastructure will be containerized
While most tech companies and startups today run in the cloud, many have yet to realize all the...