Conflict Minerals Compliance - How to Manage Corporate Risk and Create Opportunities for Strategic Advantage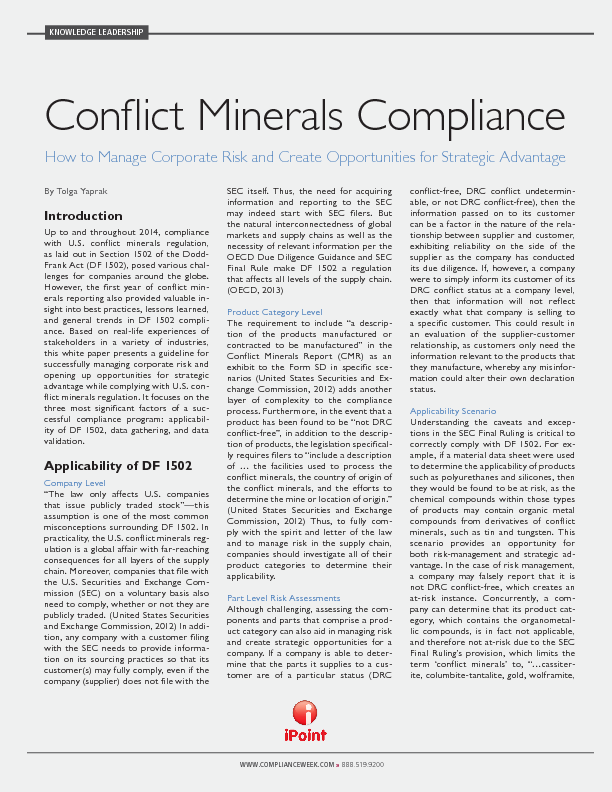 Up to and throughout 2014, compliance with U.S. conflict minerals regulation, as laid out in Section 1502 of the DoddFrank Act (DF 1502), posed various challenges for companies around the globe. However, the first year of conflict minerals reporting also provided valuable insight into best practices, lessons learned, and general trends in DF 1502 compliance. Based on real-life experiences of stakeholders in a variety of industries, this white paper presents a guideline for successfully managing corporate risk and opening up opportunities for strategic advantage while complying with U.S. conflict minerals regulation. It focuses on the three most significant factors of a successful compliance program: applicability of DF 1502, data gathering, and data validation.
View whitepaper

Date: 24 February 2015, 16:17 pm | Provider: iPoint-systems GmbH | Size: 314 KB | Language: English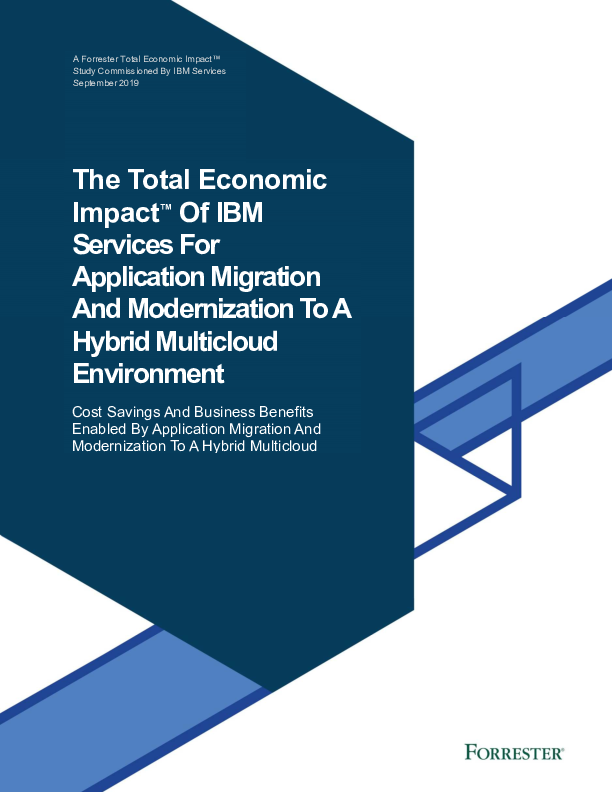 Exclusive Whitepaper
Forrester TEI Of IBM Services For Application Migration And Modernization To A Hybrid Multicloud Environment
IBM Services commissioned Forrester Consulting to conduct a Total Economic Impact (TEI) study and...