CIO Priorities: Forcing Business to Evolve
It's apparent now that the forces pushing for businesses to embrace technology to modernization are unstoppable. We are witness to these transformational forces in almost every facet of the economy as software continues to transform the world. Each organization is challenged with the task of differentiating themselves through the digital experiences they provide their customers as well as their employees. As part of VMware's work with technology decision-makers globally, we've spoken with leaders and experts from more than 1,200 organizations about their goals, challenges, and successes. Through this research, a clear picture of market priorities is emerging, including how organizations are building for the future, and the major challenges they experience and overcome along the way.
View E-Book

Provider: VMware | Size: 1.49 MB | Language: English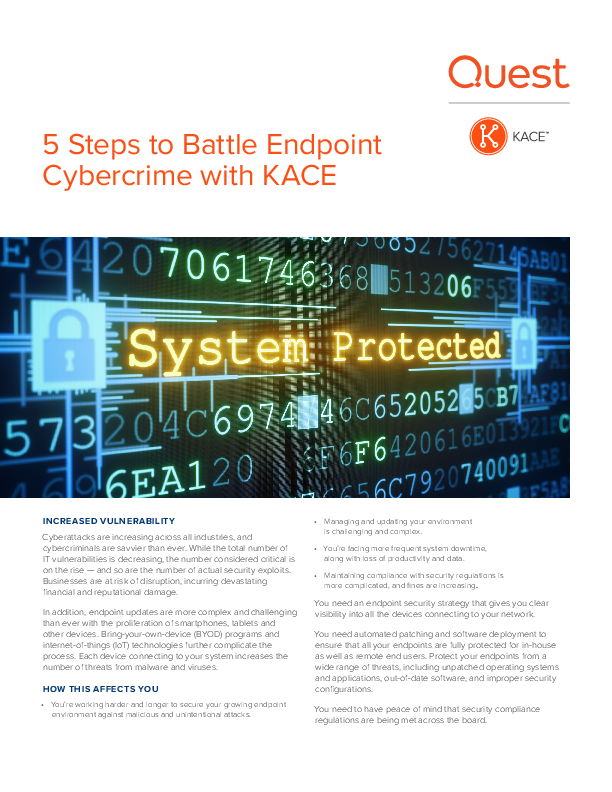 Featured content
5 Steps to Battle Endpoint Cybercrime with KACE
Secure each one of your endpoints using the Quest unified endpoint management (UEM) solution,...