Brian Madden's Playbook for Your Journey to the Cloud
Brian Madden, End-User Computing industry analyst and VMware resident expert, explains the big picture of desktop virtualization, and how VMware Future-Ready solutions can simplify your journey to the Cloud. Learn about the VMware Horizon platform's many flexible deployment options that can work with your current infrastructure investments to ease into a Cloud journey that works best with your business objectives. Screen reader support enabled.
View Whitepaper

Provider: VMware UK Limited | Size: 2.86 MB | Language: French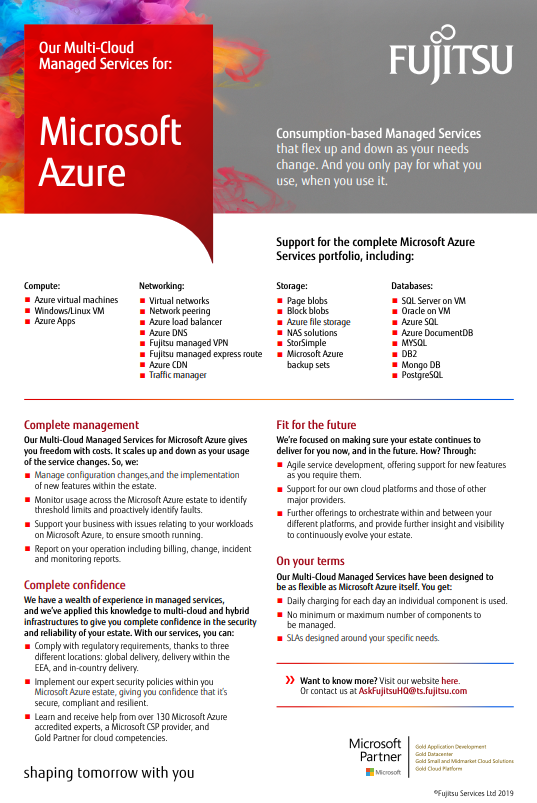 Featured content
Our Multi-Cloud Managed Services for: Microsoft Azure
Consumption-based Managed Services that flex up and down as your needs change. And you only pay...