The Business Value of Oracle Autonomous Data Warehouse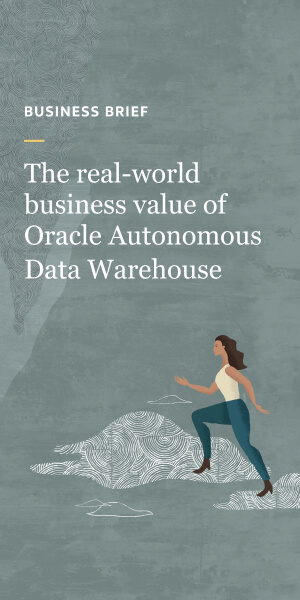 Oracle Autonomous Data Warehouse customers realize an average annual value of $2.04 million.
IDC interviewed Oracle customers to understand the value and benefits delivered by Oracle Autonomous Data Warehouse. The benefits were resounding. Not only can they manage data warehouses with less effort and better overall performance, but they are delivering more agility to developers, more useful data to users, and higher value work for DBAs and other data professionals.
The bottom line is more useful work is being done at a lower cost, with staff time freed up and spent on higher value activities.
Read the IDC Business Brief
View Whitepaper

Provider: Oracle Corporation UK Ltd. | Size: 1.5 MB | Language: English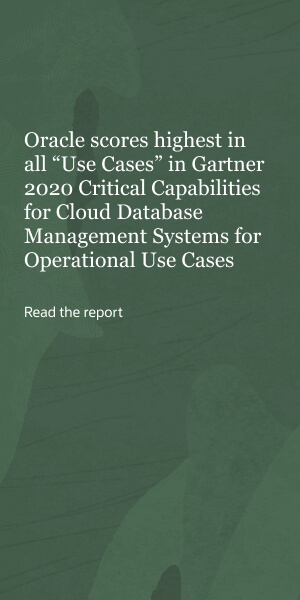 Featured content
Gartner Report: 2020
Critical Capabilities for Cloud Database Management Systems for Operational Use Cases Data and...