Helping You to Increase Funds and Boost Cashflow in Uncertain Times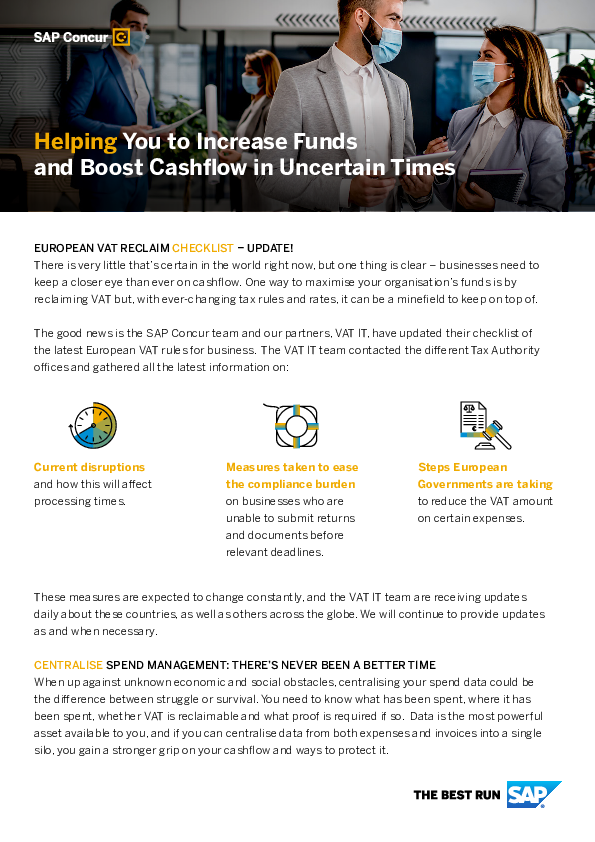 There is very little that's certain in the world right now, but one thing is clear – businesses need to keep a closer eye than ever on cashflow. One way to maximise your organisation's funds is by reclaiming VAT but, with ever changing tax rules and rates, it can be a minefield to keep on top of.
The good news is the SAP Concur team and our partners, VAT IT, have updated their checklist of the latest European VAT rules for business.
View Infographic

Provider: SAP UK Limited | Size: 1.84 MB | Language: English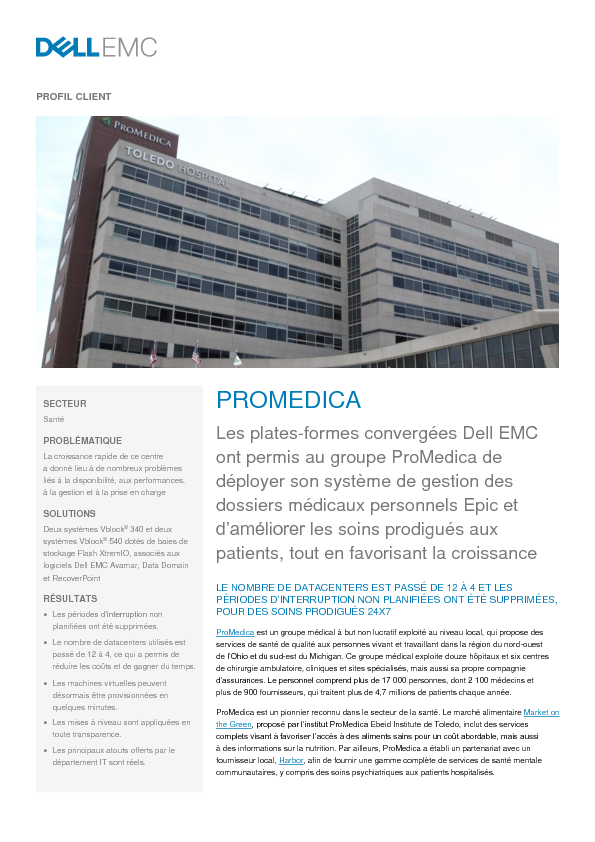 Featured content
Profil Client ProMedica
Lisez le nouveau livre blanc de Dell EMC et processeur Intel Xeon. Les plates-formes convergées...