TASKalfa Pro 15000c - Der neue Produktionsdrucker von Kyocera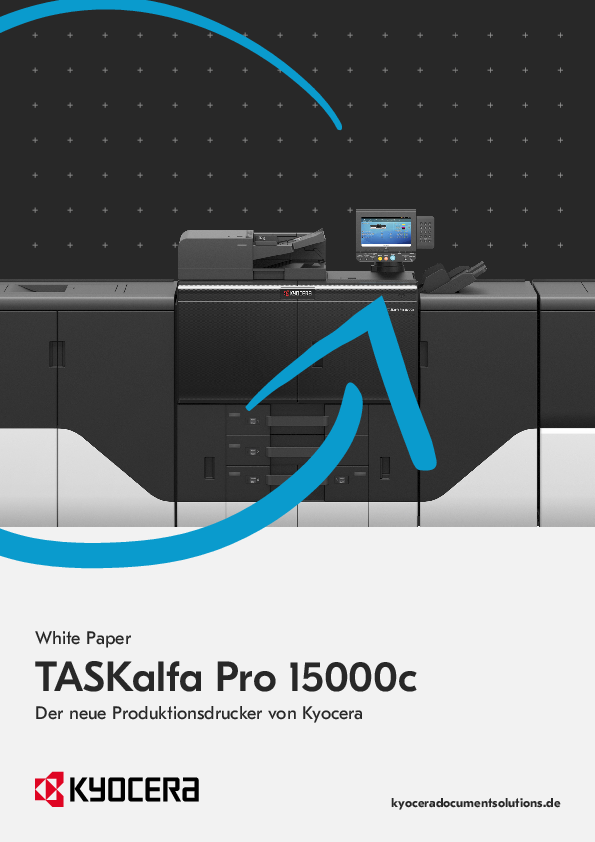 Die TASKalfa Pro 15000c ist das perfekte Produktionssystem für Druckdienstleister, Hausdruckereien oder größere Copyshops, die umweltfreundlich, nachhaltig und preiswert große Auflagen von 100.000 bis maximal 1.000.000 A4-Seiten pro Monat in bester Qualität produzieren wollen. Energieversorger, Stadtwerke, Versicherungen, Universitäten oder andere Unternehmen, die regelmäßig große Auflagen in ihren Hausdruckereien oder von ihren externen Druckdienstleistern drucken
lassen, profitieren von der Zuverlässigkeit und Flexibilität des Kyocera-Systems.
Die TASKalfa Pro ist die ideale Lösung, um folgende Medien produktiv und kostengünstig zu drucken:
+ Rechnungen (Transactional/Transpromotional)
+ Direktwerbung (Personalisierte Direktmailings)
+ Briefumschläge
+ Kataloge
+ Service Manuals/Handbücher
+ Dokumentationen
+ Schulungsmaterial
+ Bücher on Demand
+ Coupons
Folgende Highlights hat die TASKalfa Pro 15000c für die oben genannten Zielgruppen und Anwendungen zu bieten.
View Whitepaper

Provider: KYOCERA Document Solutions Deutschland GmbH | Size: 4.2 MB | Language: German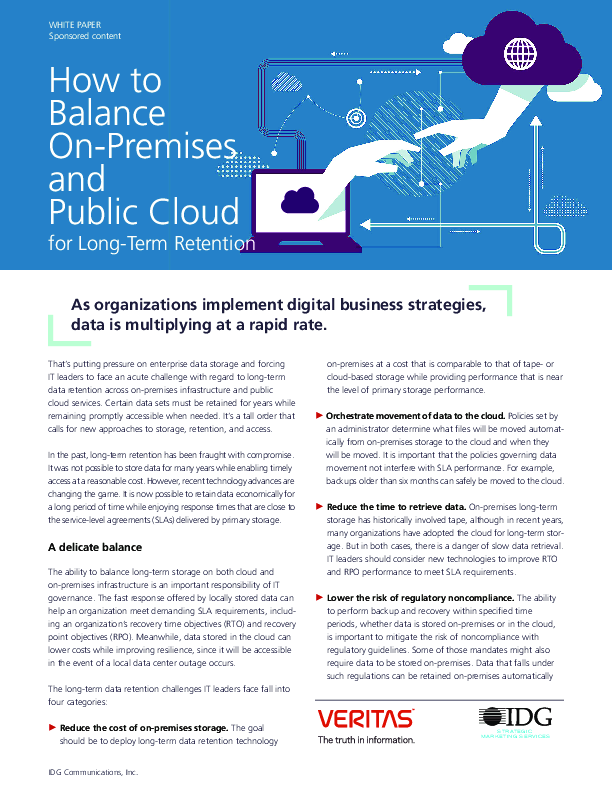 Featured content
How to Balance On Premises and Public Cloud for Long Term Retention
As organizations implement digital business strategies, data is multiplying at a rapid rate. That...