Expenses, VAT, Compliance in a Nutshell - UKI Edition
In this eBook we look at VAT, tax and expense rules that apply in the ROI. Highlighting the processes, practices and behaviours around tax and expenses based on some of the frequently asked questions we receive. When you get tax compliance right, not only will your business, HMRC and Revenue become more confident of your processes, reclaiming VAT on your eligible expenses can actually put money back in your budget.
View E-Book

Provider: SAP UK Limited | Size: 1.93 MB | Language: English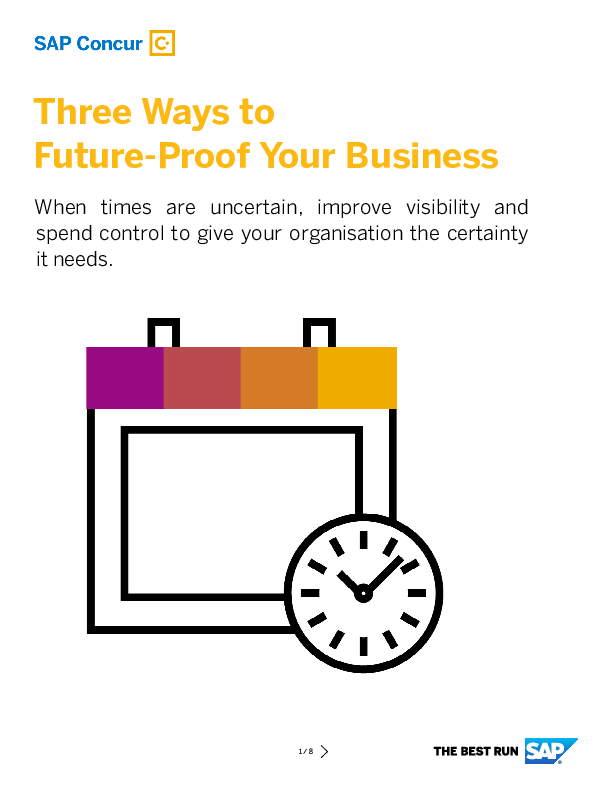 Featured content
Three Ways to Future-Proof Your Business
While having control over costs, cash flow, and compliance is important for businesses during...