How moving to cloud can strengthen core business applications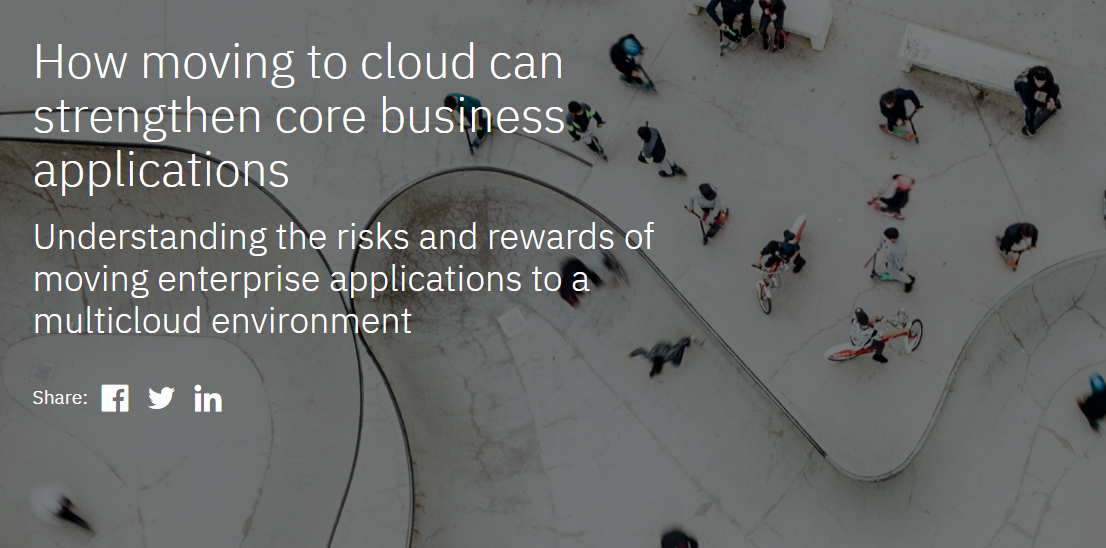 Core business applications are more important than ever, from process planning to CRM. When this data becomes connected, real-time insights allow you to build a smarter business.
While many enterprises begin their cloud journeys by migrating customer-facing applications to cloud-native applications, these only make up a fraction of the total applications run by enterprises.
In order to complete this digital transformation, organizations need to move to the second phase of cloud adoption, which is enabling and integrating cloud-native applications into hybrid multi-cloud environments.
Learn about shifting to cloud and the benefits and the challenges of multi-cloud environments
View e-paper

Date: 30 September 2020, 14:43 pm | Provider: IBM | Language: English
Featured content
Building Finance Resiliency and Returning the Business to Scale
Discover how digital technology can help your finance team boost long-term productivity in today'...