Autohaus Tesmer gibt kräftig Gas mit Hyperkonvergenz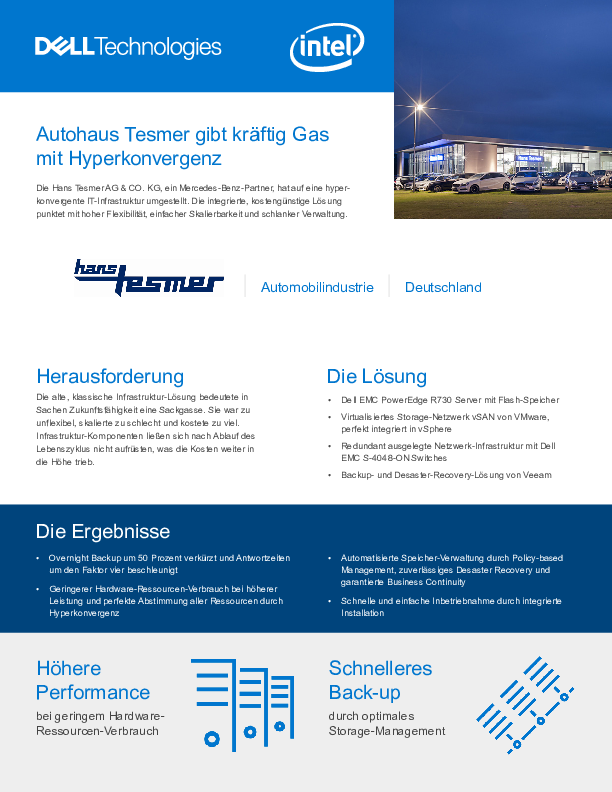 Die alte, klassische Infrastruktur-Lösung bedeutete in Sachen Zukunftsfähigkeit eine Sackgasse. Sie war zu unflexibel, skalierte zu schlecht und kostete zu viel. Infrastruktur-Komponenten ließen sich nach Ablauf des Lebenszyklus nicht aufrüsten, was die Kosten weiter in die Höhe trieb.
Die Hans Tesmer AG & CO. KG, ein Mercedes-Benz-Partner, hat auf eine hyperkonvergente IT-Infrastruktur umgestellt. Die integrierte, kostengünstige Lösung punktet mit hoher Flexibilität, einfacher Skalierbarkeit und schlanker Verwaltung.
View case study

Date: 9 September 2020, 10:54 am | Provider: Dell GmbH | Size: 1.93 MB | Language: German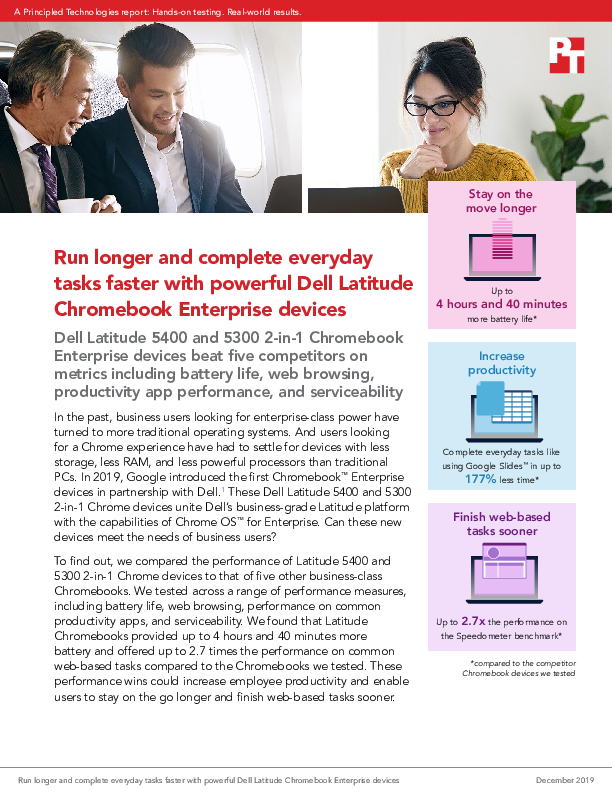 Exclusive Whitepaper
Dell Latitude Chrome Enterprise Compete Study
In the past, business users looking for enterprise‑class power have turned to more traditional...