Vielseitige Cloud-Services mit leistungsstarker HCI-Lösung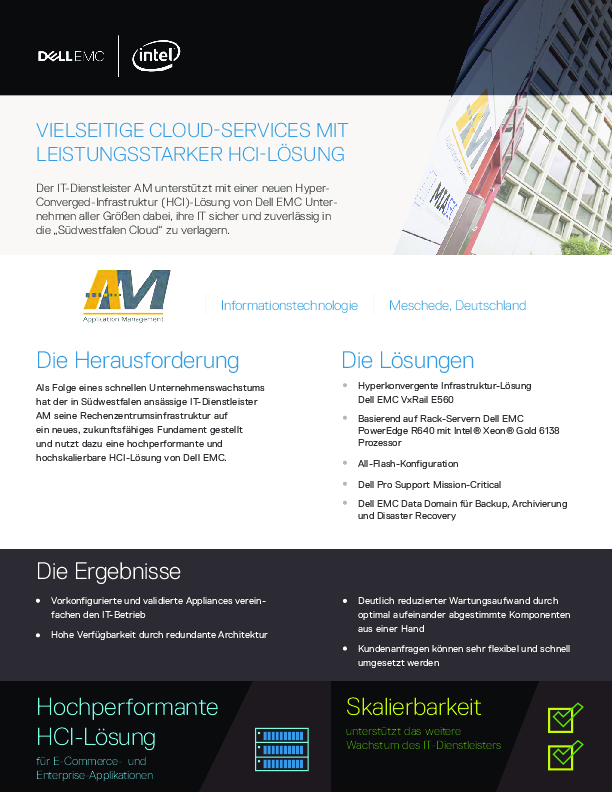 Als Folge eines schnellen Unternehmenswachstums hat der in Südwestfalen ansässige IT-Dienstleister AM seine Rechenzentrumsinfrastruktur auf ein neues, zukunftsfähiges Fundament gestellt und nutzt dazu eine hochperformante und hochskalierbare HCI-Lösung von Dell EMC.
View case study

Date: 9 September 2020, 10:17 am | Provider: Dell GmbH | Size: 654 KB | Language: German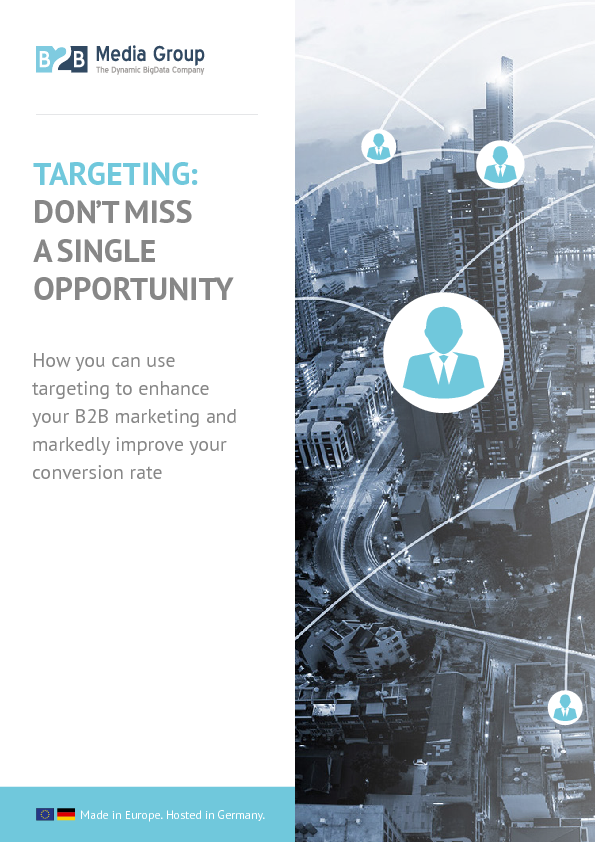 Exclusive Whitepaper
Targeting: Don't miss a single opportunity
Only 2 % of all first-time website visits lead directly to a sale. All other visitors browse the...