Fondsdienstleister reduziert IT-Kosten mit Hyperkonvergenz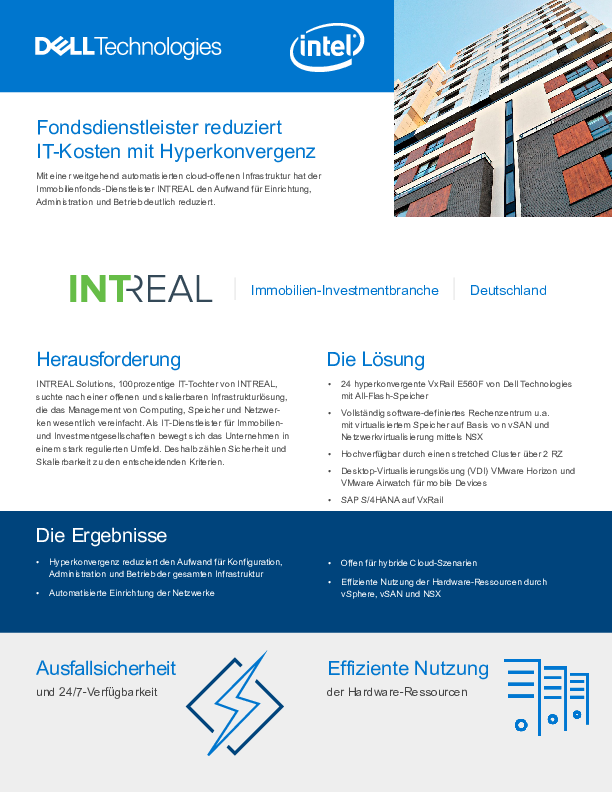 INTREAL Solutions, 100prozentige IT-Tochter von INTREAL, suchte nach einer offenen und skalierbaren Infrastrukturlösung, die das Management von Computing, Speicher und Netzwerken wesentlich vereinfacht. Als IT-Dienstleister für Immobilien- und Investmentgesellschaften bewegt sich das Unternehmen in einem stark regulierten Umfeld. Deshalb zählen Sicherheit und Skalierbarkeit zu den entscheidenden Kriterien.
Mit einer weitgehend automatisierten cloud-offenen Infrastruktur hat der Immobilienfonds-Dienstleister INTREAL den Aufwand für Einrichtung, Administration und Betrieb deutlich reduziert.
View case study

Date: 9 September 2020, 10:06 am | Provider: Dell GmbH | Size: 1.4 MB | Language: German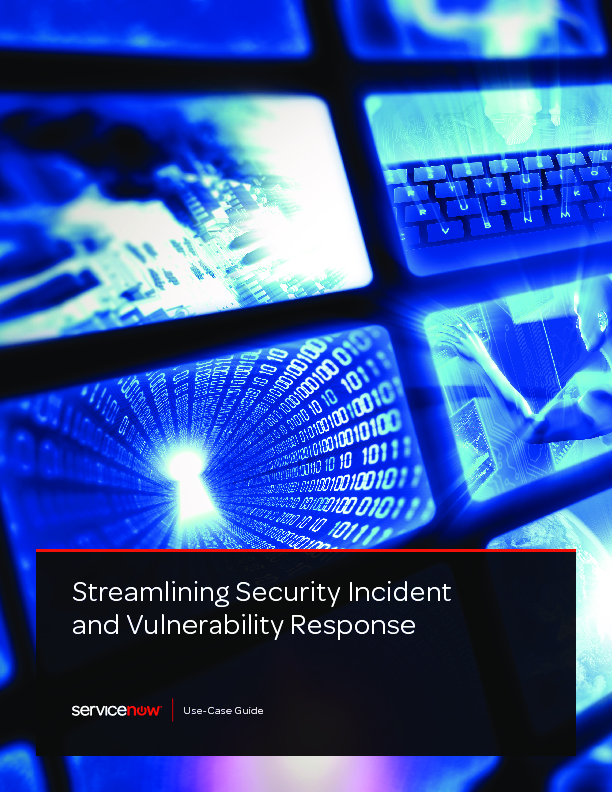 Exclusive Whitepaper
Streamlining Security Incident and Vulnerability Response
A recent CSO study revealed that the average enterprise uses 75 security products. Still,...