CIO Essential Guidance: Blockchain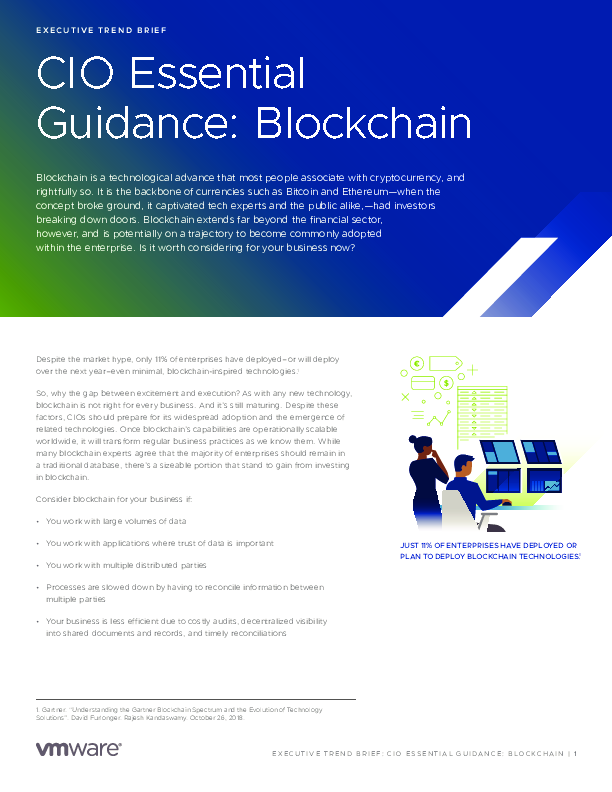 There are a lot of emerging technologies today, and it may feel like it's important to tie your horse to one or be left behind. Blockchain has been hailed as revolutionary, but is it worth investing in? In this executive brief, we break down the use cases and industries that stand to gain the most from investing in and preparing for the future of blockchain. You may be surprised to learn that your enterprise needs to take blockchain seriously and now.
View Whitepaper

Provider: VMware UK Limited | Size: 285 KB | Language: English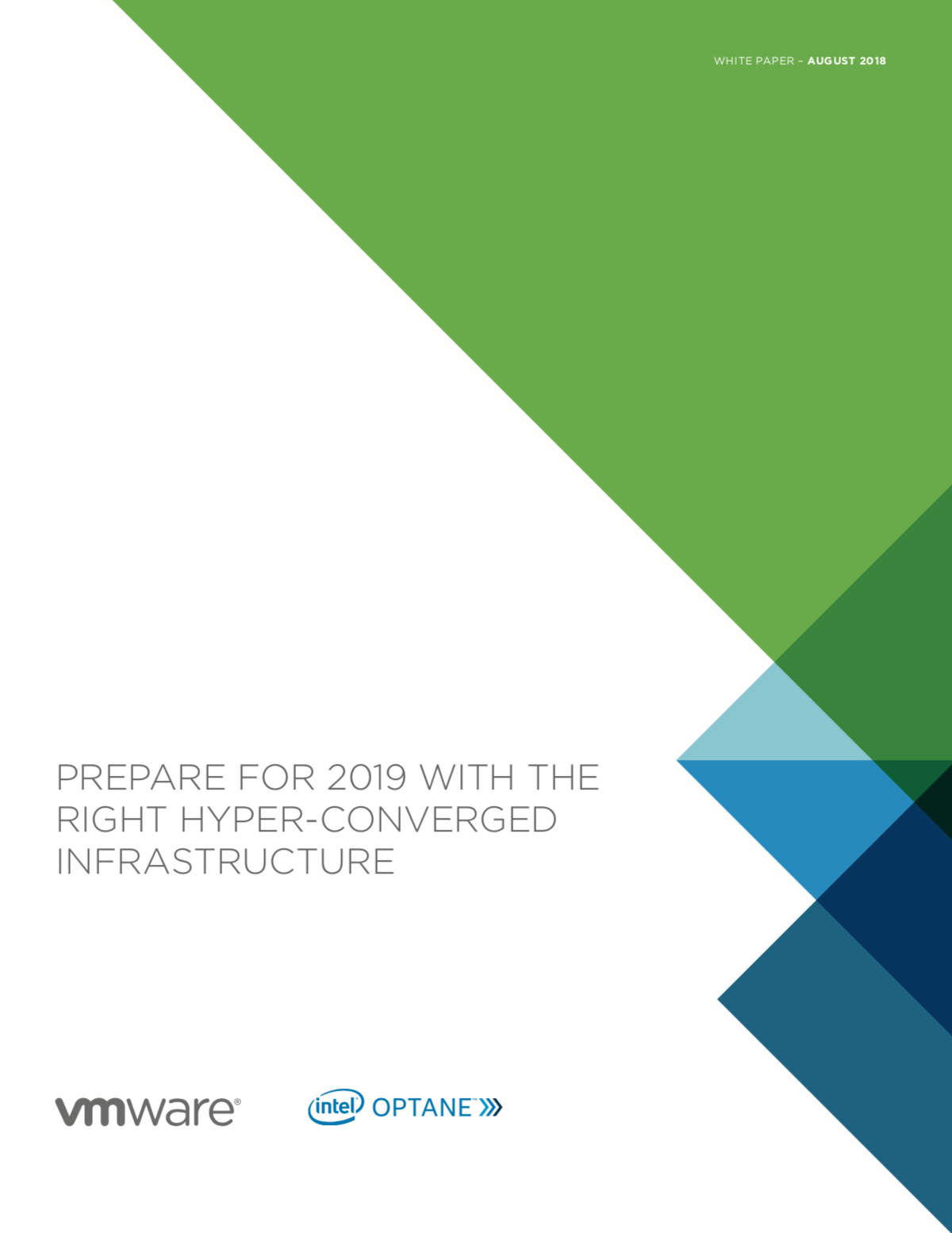 Featured content
Prepare For 2019 With The Right Hyper-Converged Infrastructure
Clearly, HCI has come a long way in a relatively short period of time. Through that rapid...