The AI Honeymoon Is Over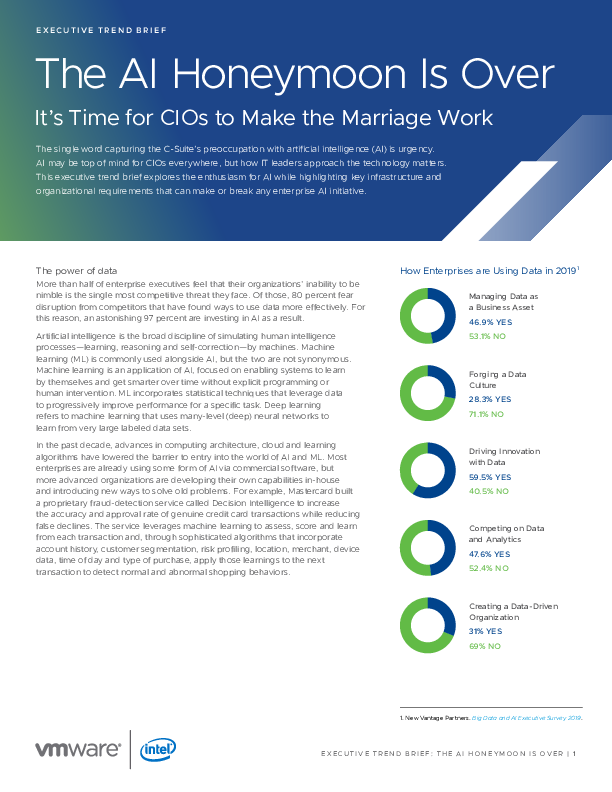 CIO expectations for artificial intelligence are high, but success in this arena has proven elusive for most. In this executive brief, we explore the enthusiasm for AI—specifically machine learning—while highlighting key infrastructure and organizational requirements that can make or break any AI initiative.
View whitepaper

Date: 19 June 2020, 17:17 pm | Provider: VMware UK Limited | Size: 467 KB | Language: English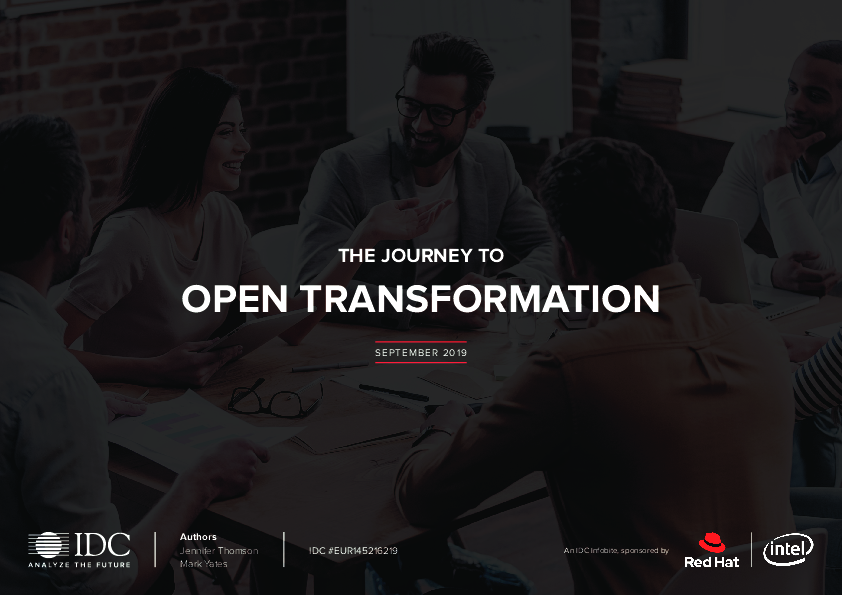 Exclusive Whitepaper
The Journey To Open Transformation: September 2019
Pressure Intensifies to Drive Digital Business in Europe. We are now in an era of multiplied...