IDC: Accelerating Your Digital Business Strategy: Three Strategic Priorities for Today's CIO
The average tenure of a CIO in large organizations is short and it's a challenge to make a significant impact during that time. What can CIOs expect to accomplish in that period of time and what challenges do they face in that effort? How can CIOs create a roadmap that identifies the key business transformation opportunities that will create lasting value, what legacy challenges exist and what organizational hurdles are there to overcome? This IDC Spotlight report explores how technology leaders can create and execute that roadmap in order to be real change agents.
View report

Provider: VMware UK Limited | Size: 1.57 MB | Language: English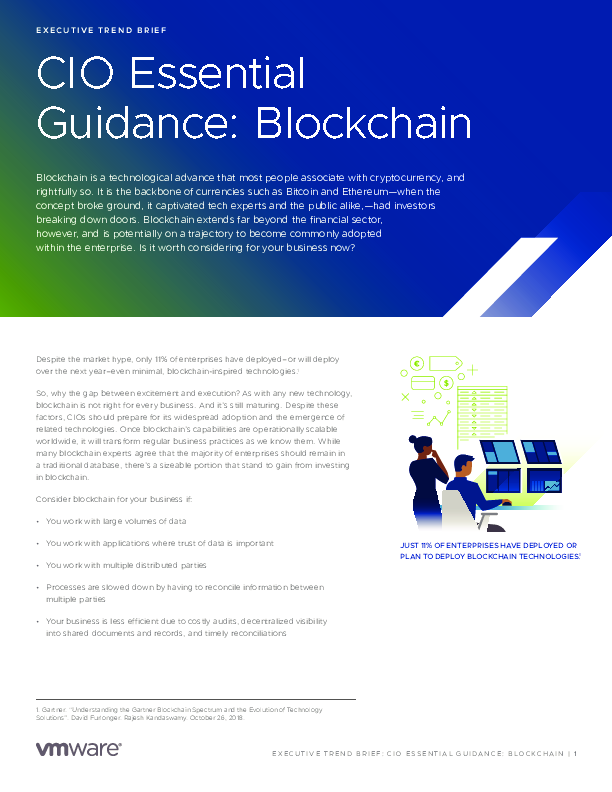 Featured content
CIO Essential Guidance: Blockchain
There are a lot of emerging technologies today, and it may feel like it's important to tie your...