Work Management – Was es ist und warum Ihr Team es braucht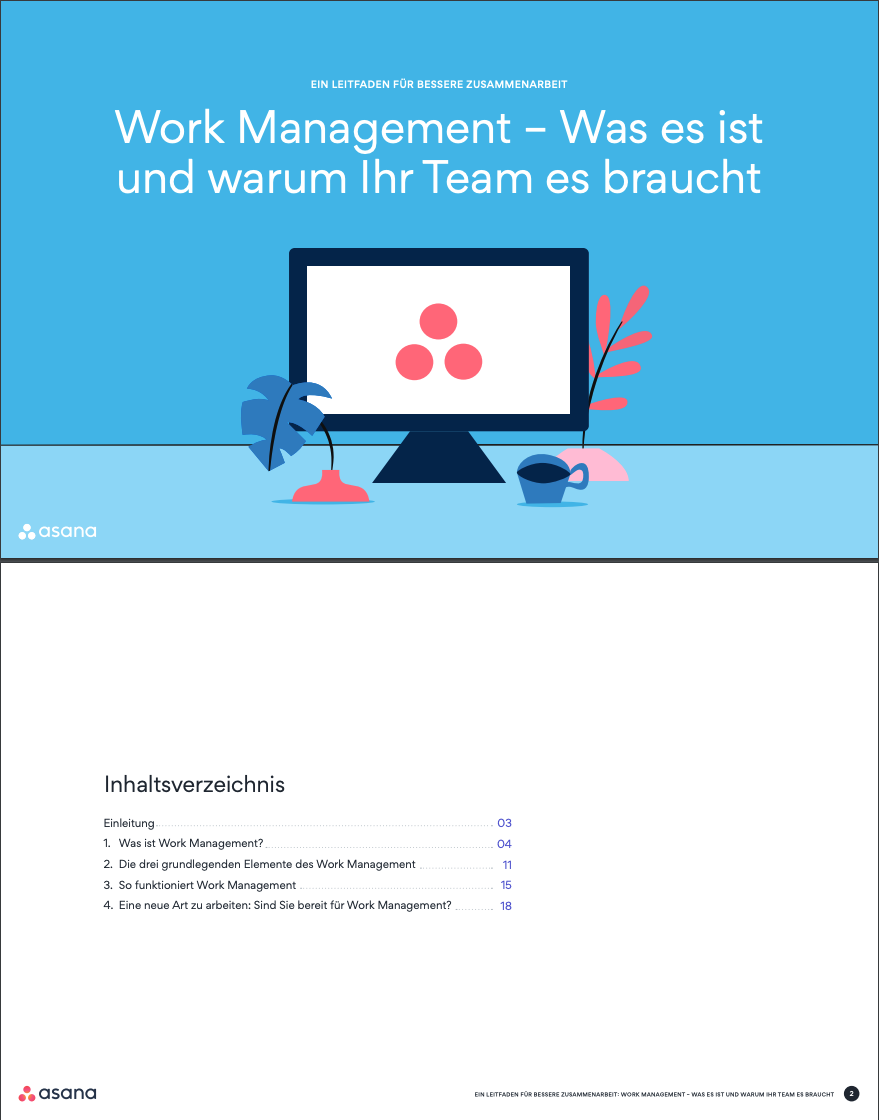 In diesem E-Book geben wir Ihnen eine umfassende Definition von Work Management und beschreiben, wie es sich vom Projektmanagement unterscheidet. Dann werden wir uns einige der Probleme ansehen, die oft mit der Verwaltung und Koordination der Arbeit in Verbindung stehen – und wie Work Management diese lösen kann. Abschließend besprechen wir die Kernfunktionen, auf die Sie bei der Wahl einer Work-Management-Plattform für Ihr Team achten sollten.
Kurzfassung:
1. Was ist Work Management?
2. Die drei grundlegenden Elemente des Work Management
3. So funktioniert Work Management
4. Hilft Ihnen Work Management für mehr Teammotivation?
View e-book

Date: 12 June 2020, 14:28 pm | Provider: Asana Germany GmbH | Size: 921 KB | Language: German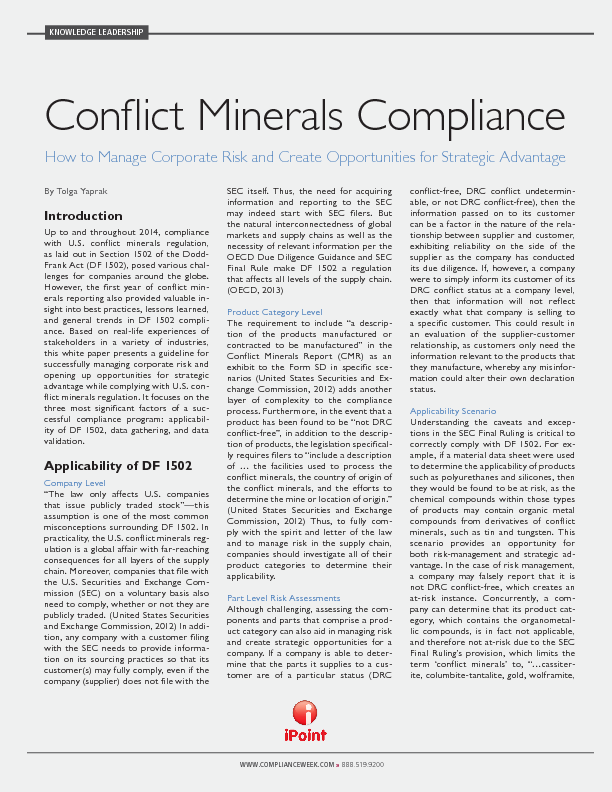 Exclusive Whitepaper
Conflict Minerals Compliance - How to Manage Corporate Risk and Create Opportunities for Strategic Advantage
Up to and throughout 2014, compliance with U.S. conflict minerals regulation, as laid out in...