ESG Solution Showcase: IBM Spectrum Virtualize for Public Cloud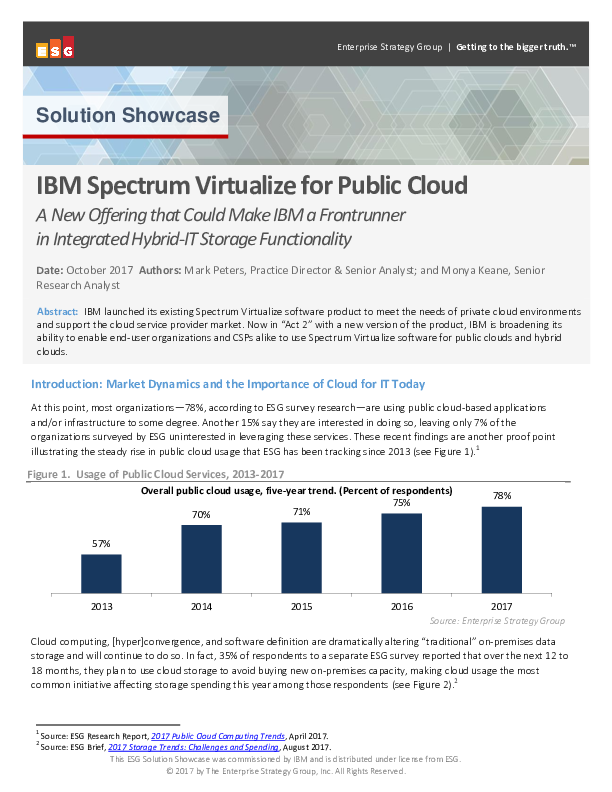 IBM launched its existing Spectrum Virtualize software product to meet the needs of private cloud environments and support the cloud service provider market. Now in "Act 2" with a new version of the product, IBM is broadening its ability to enable end-user organizations and CSPs alike to use Spectrum Virtualize software for public clouds and hybrid clouds.
View Solution Brief
Date: 19 December 2019, 17:49 pm | Provider: IBM Schweiz | Size: 922 KB | Language: English
Exclusive white paper
Der globale Passwort-Sicherheitsreport 2018
Passwörter stellen schon lange eine Herausforderung für die Cybersicherheit am Arbeitsplatz dar....