Fünf Aspekte mit denen Sie Digital Experience Management meistern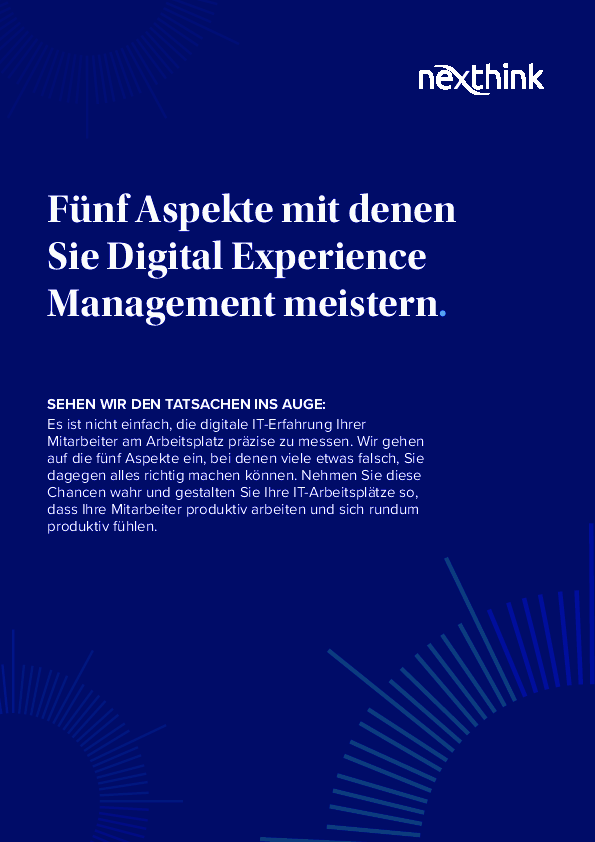 Es ist nicht einfach, die digitale IT-Erfahrung Ihrer Mitarbeiter am Arbeitsplatz präzise zu messen. Wir gehen auf die fünf Aspekte ein, bei denen viele etwas falsch, Sie dagegen alles richtig machen können. Nehmen Sie diese Chancen wahr und gestalten Sie Ihre IT-Arbeitsplätze so, dass Ihre Mitarbeiter produktiv arbeiten und sich rundum produktiv fühlen.
View Whitepaper

Date: 17 December 2019, 14:55 pm | Provider: Nexthink GmbH | Size: 1000 KB | Language: German
Featured content
Accelerate Business Agility with Faster Server Refresh Cycles
By refreshing servers in a timely fashion, IT can avoid operating costs that increase...