Cloud-Migration – Leitfaden für Käufer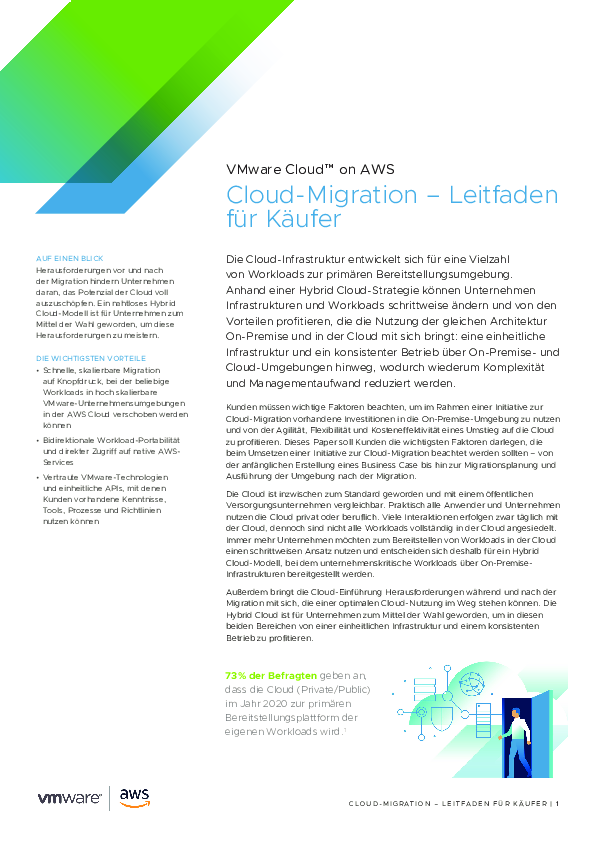 Die Cloud-Infrastruktur entwickelt sich für eine Vielzahl von Workloads zur primären Bereitstellungsumgebung. Anhand einer Hybrid Cloud-Strategie können Unternehmen Infrastrukturen und Workloads schrittweise ändern und von den Vorteilen profitieren, die die Nutzung der gleichen Architektur On-Premise und in der Cloud mit sich bringt: eine einheitliche Infrastruktur und ein konsistenter Betrieb über On-Premise- und Cloud Umgebungen hinweg, wodurch wiederum Komplexität und Managementaufwand reduziert werden.
View whitepaper

Date: 21 November 2019, 14:41 pm | Provider: VMware Global Inc. | Size: 517 KB | Language: German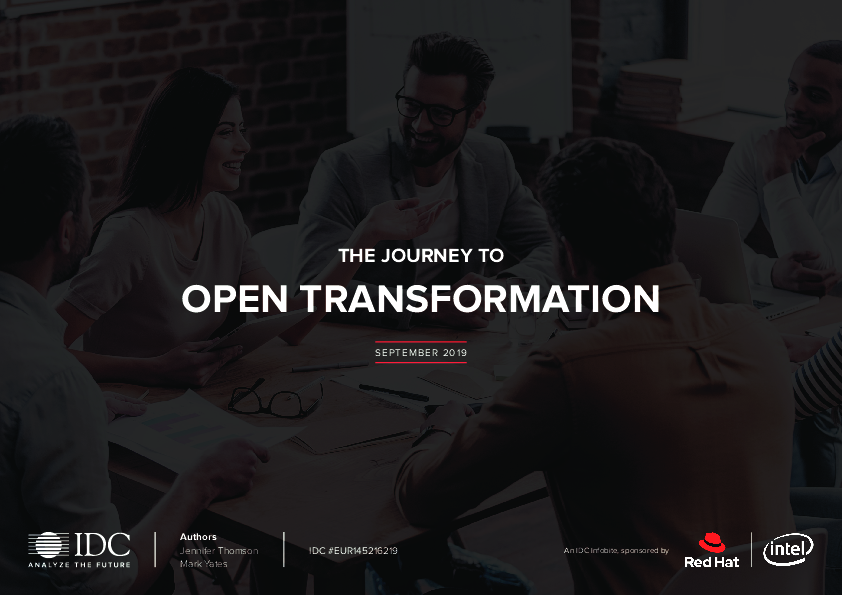 Exclusive Whitepaper
The Journey To Open Transformation: September 2019
Pressure Intensifies to Drive Digital Business in Europe. We are now in an era of multiplied...