Wie Sie mit Blockchain Ihre HR-Strategie optimieren können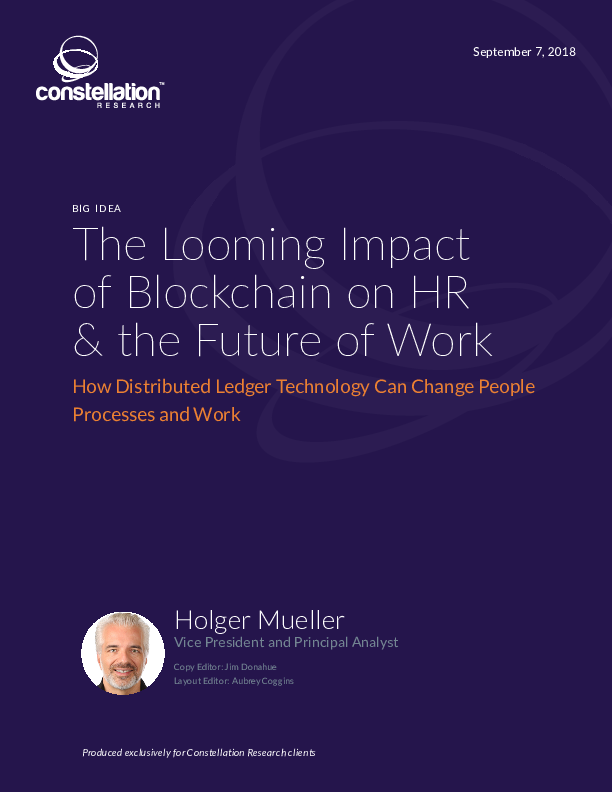 Ihr Unternehmen steht unter dem Druck, schneller zu wachsen als je zuvor? Mit einer innovativen Technologie, die ganz auf Veränderung ausgelegt ist, bleiben Sie am Puls der Zeit.

Die ursprünglich für Bitcoin entwickelte Blockchain-Technologie ist inzwischen in aller Munde. Unternehmen setzen sie ein, um die dynamischen geschäftlichen Herausforderungen unserer Zeit zu bewältigen und sich auf die Zukunft vorzubereiten.

In dieser Studie erfahren Sie, wie Ihr Unternehmen mithilfe von Blockchain neue Maßstäbe bei Plattformen, Prozessen und Best Practices im Personalbereich setzen kann.
View study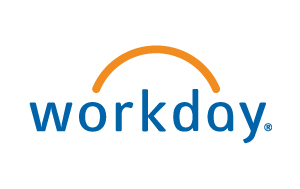 Date: 18 November 2019, 14:35 pm | Provider: Workday GmbH | Size: 840 KB | Language: English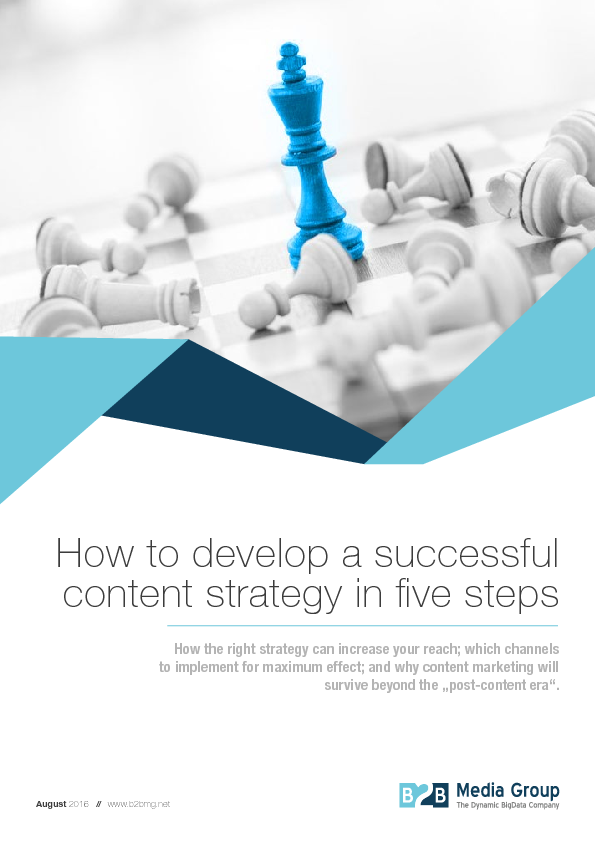 Exclusive Whitepaper
How to develop a successful content strategy in five steps
How the right strategy can increase your reach. Which channels to implement for maximum effect....