Mehr Virtualisierung, gleicher Schutz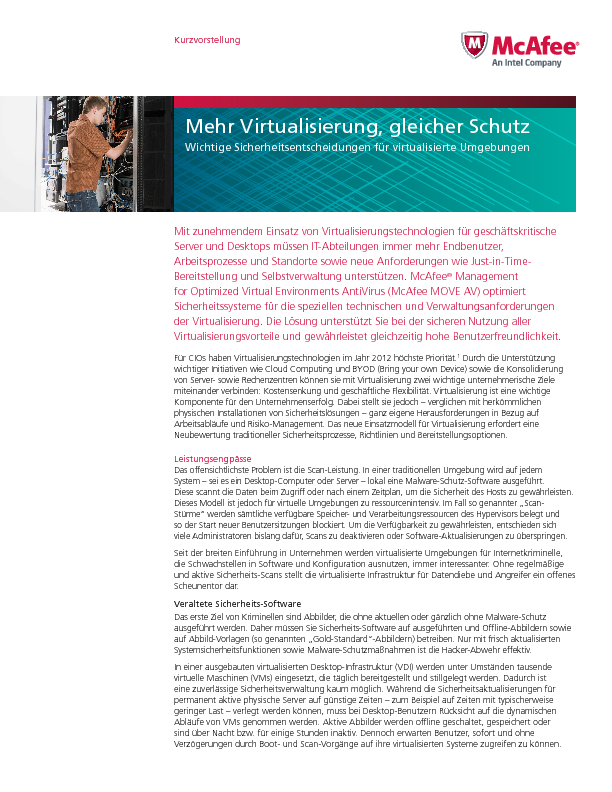 Wichtige Sicherheitsentscheidungen für virtualisierte Umgebungen
Mit zunehmendem Einsatz von Virtualisierungstechnologien für geschäftskritische Server und Desktops müssen IT-Abteilungen immer mehr Endbenutzer, Arbeitsprozesse und Standorte sowie neue Anforderungen wie Just-in-Time- Bereitstellung und Selbstverwaltung unterstützen. McAfee® Management for Optimized Virtual Environments AntiVirus (McAfee MOVE AV) optimiert Sicherheitssysteme für die speziellen technischen und Verwaltungsanforderungen der Virtualisierung. Die Lösung unterstützt Sie bei der sicheren Nutzung aller Virtualisierungsvorteile und gewährleistet gleichzeitig hohe Benutzerfreundlichkeit.
View Whitepaper

Provider: McAfee Germany GmbH | Size: 594 KB | Language: German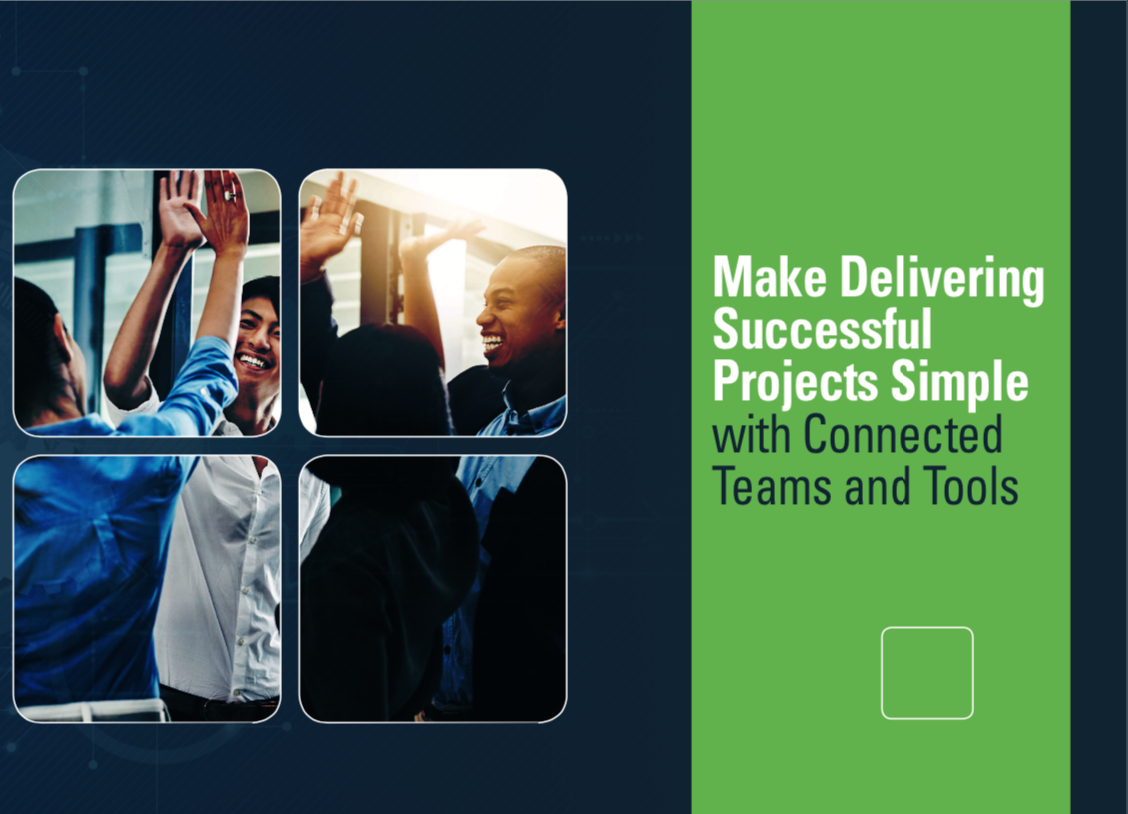 Featured content
Make Delivering Successful Projects Simple with Connected Teams and Tools
Design project managers have always striven for their project's designs to be submitted on time,...