IMMER NOCH MEHR AUTOMATISIERTE ANGRIFFE BOT-MANAGEMENT IN DER WELT VON HEUTE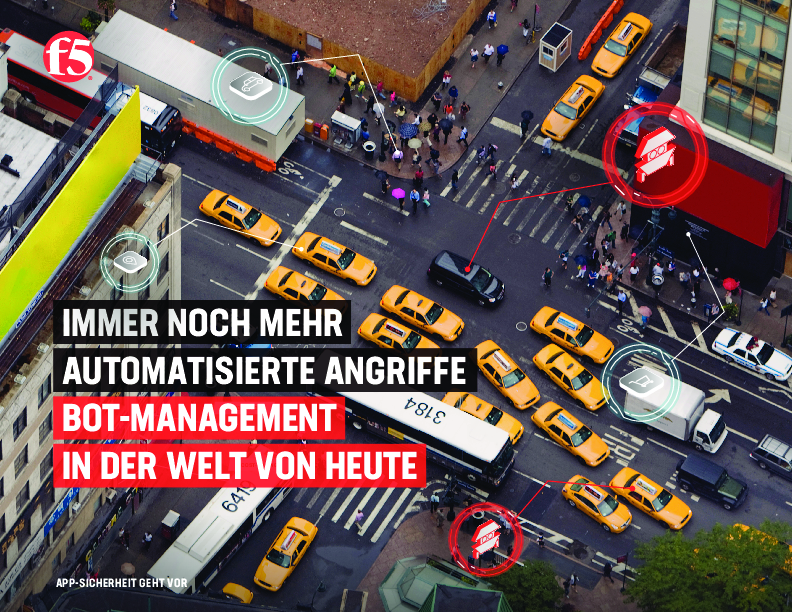 Wer hat sich nicht schon einmal eine Armee von Klonen gewünscht, die all die undankbaren Aufgaben und Pflichten übernehmen? Nun, diese Fantasie wird jetzt Wirklichkeit – zumindest im Internet. Bots sind vielleicht keine echten Klone, erledigen aber schon jetzt jede Menge digitale Drecksarbeit.
View e-book
Date: 10 October 2019, 11:18 am | Provider: F5 Networks | Size: 10.2 MB | Language: German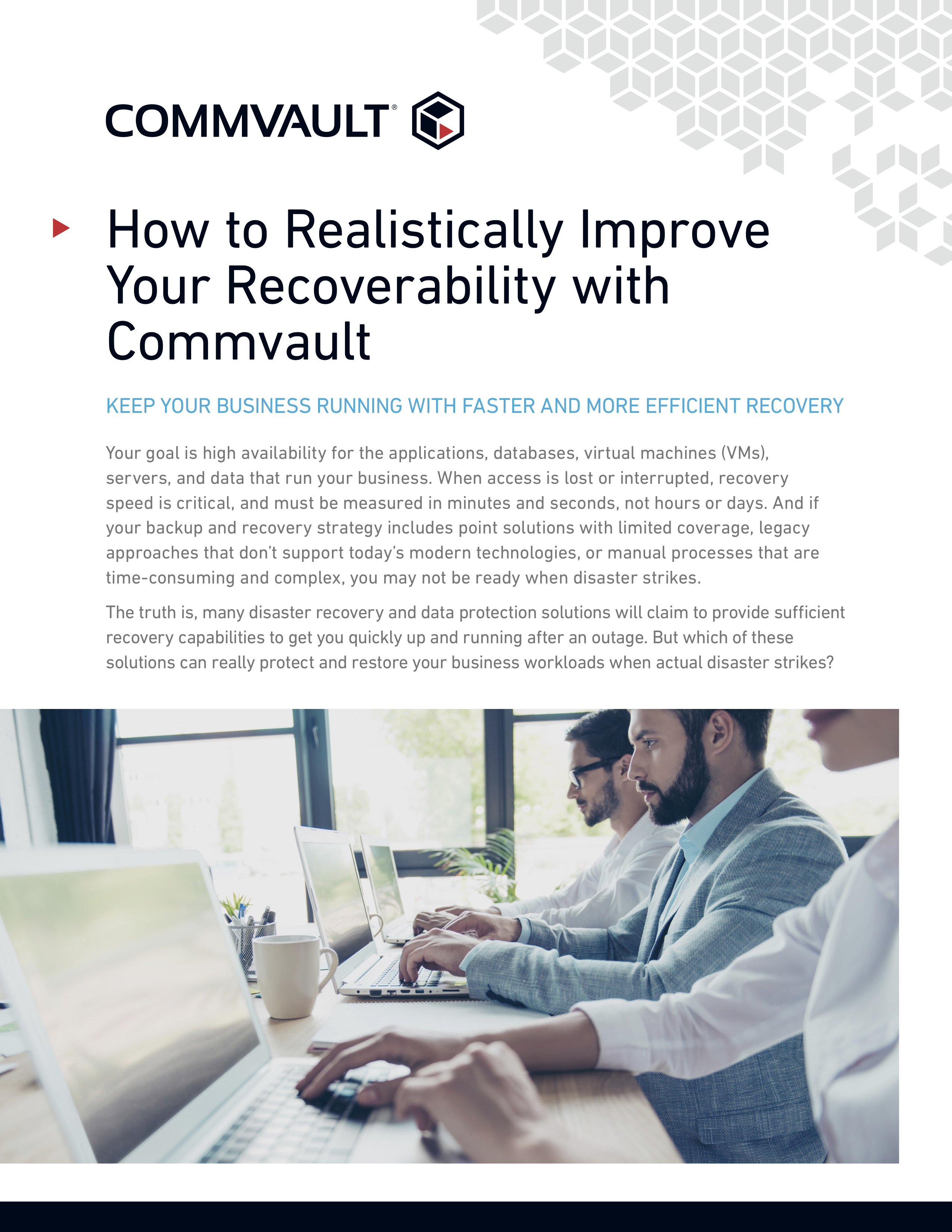 Exclusive Whitepaper
How to Realistically Improve Your Recoverability with Commvault
Keep Your Business Running With Faster and More Efficient Recovery Your goal is high availability...