Power Real-Time Intelligence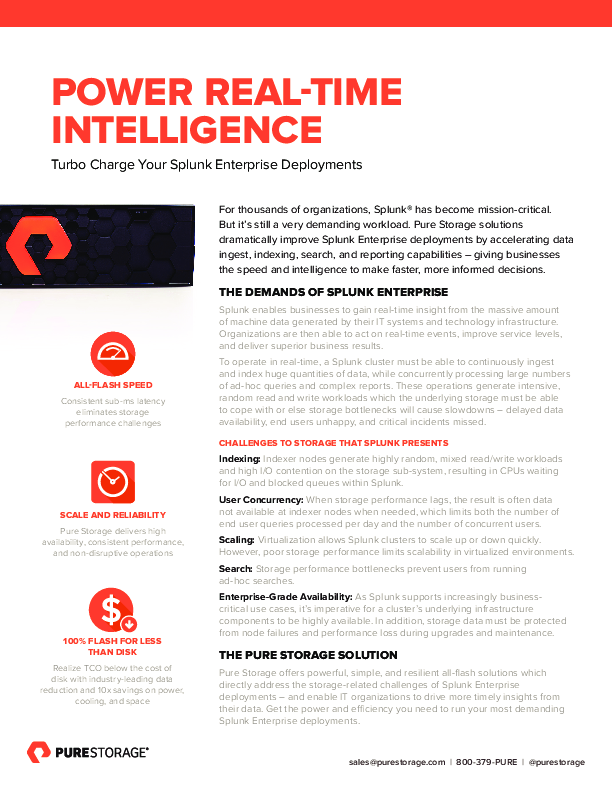 For thousands of organizations, Splunk® has become mission-critical. But it's still a very demanding workload. Pure Storage solutions dramatically improve Splunk Enterprise deployments by accelerating data ingest, indexing, search, and reporting capabilities – giving businesses the speed and intelligence to make faster, more informed decisions.
View Whitepaper

Provider: Pure Storage Ltd | Size: 2.54 MB | Language: English
Featured content
Building Finance Resiliency and Returning the Business to Scale
Discover how digital technology can help your finance team boost long-term productivity in today'...