GARTNER - Three Ways That AI Will Impact Your Data Management and Storage Strategy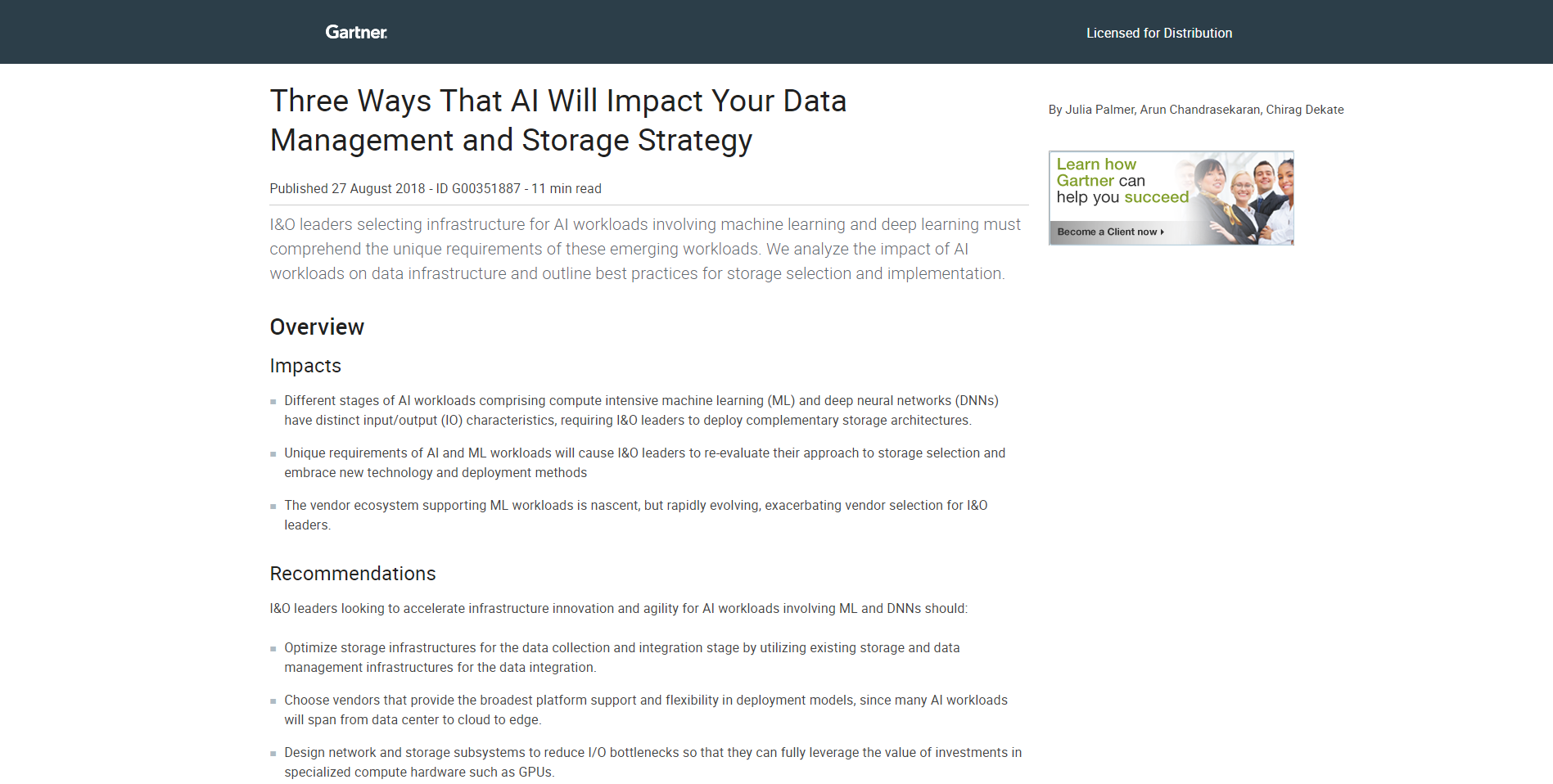 I&O leaders selecting infrastructure for AI workloads involving machine learning and deep learning must comprehend the unique requirements of these emerging workloads. We analyze the impact of AI workloads on data infrastructure and outline best practices for storage selection and implementation.
View Whitepaper

Provider: IBM | Language: English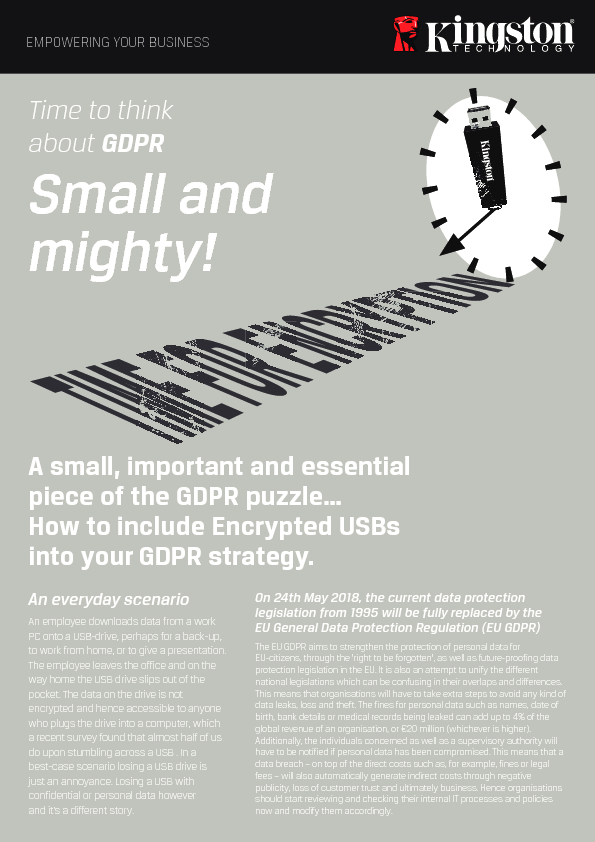 Featured content
Time to think about GDPR - Small and mighty!
An employee downloads data from a work PC onto a USB-drive, perhaps for a back-up, to work from...