Physical Meets Digital - Papierlose Prozesse: So optimieren Sie Ihr Geschäft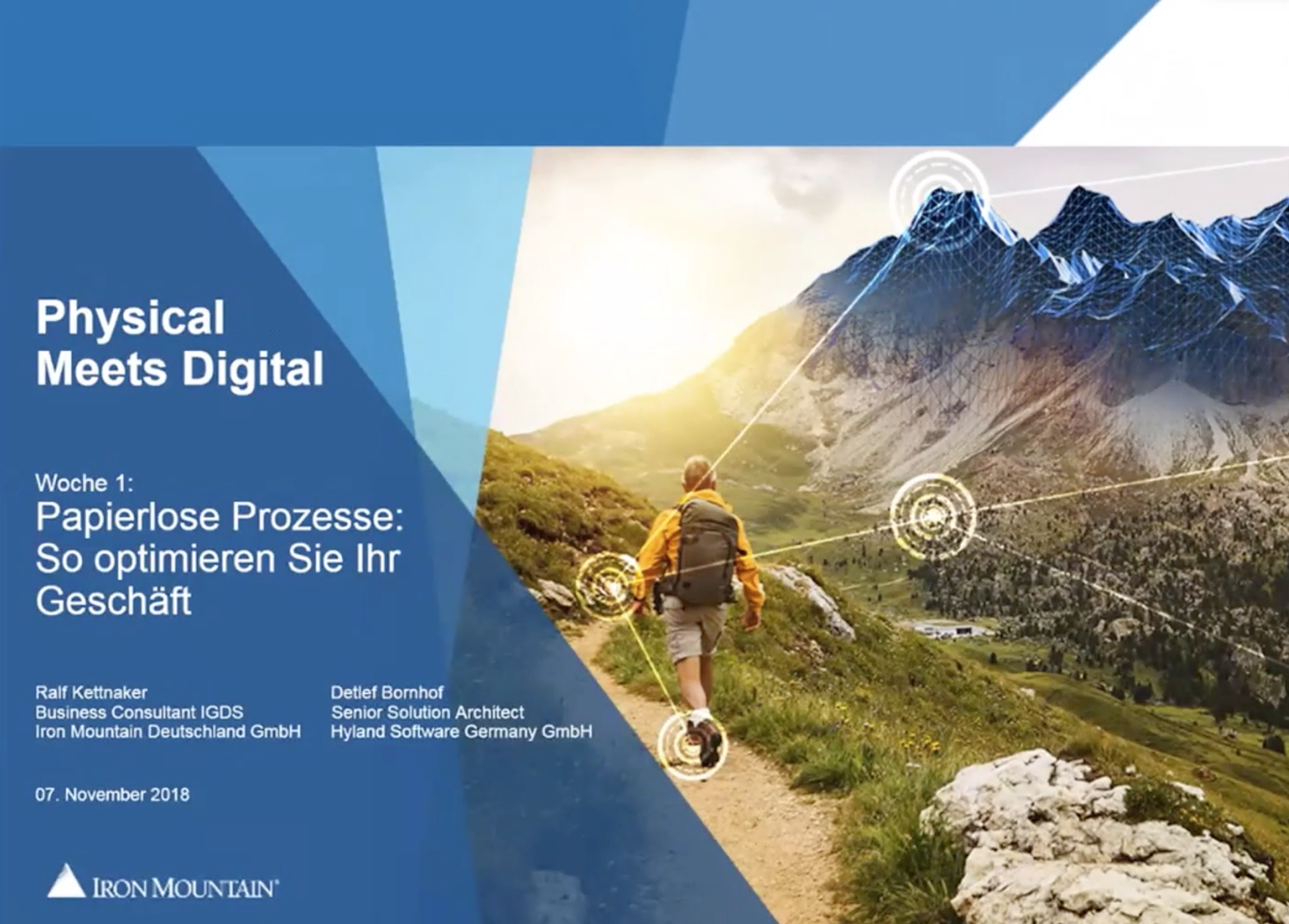 Thema des Webinars ist die Einführung papierloser Prozesse vor dem Hintergrund der Digitalen Transformation.
Das papierarme Büro erzwingt Ordnungssysteme für elektronische Dokumente. Digitalisierung ist aber nicht nur reine Papierentsorgung. Der Erfolg der Digitalen Transformation ist nicht nur abhängig von der technischen Lösung, sondern vor allem von der digitalen Strategie und deren Umsetzung. Das Webinar soll Ihnen helfen, sowohl die richtige technische Lösung als auch die korrekte digitale Strategie für die Einführung papierloser Prozesse zu identifizieren und zu implementieren.
Agenda:
• Vorstellung und Einführung
• Einführung einer digitalen Akte: wann lohnt es sich?
• Fallstricke auf dem Weg zum papierlosen Büro
• Best Practice Workflow: Automatisierte HR Prozesse
• Fragerunde
Watch the on-demand webinar

Date: 23 July 2019, 10:42 am | Provider: Iron Mountain Deutschland GmbH | Size: 54.5 MB | Language: German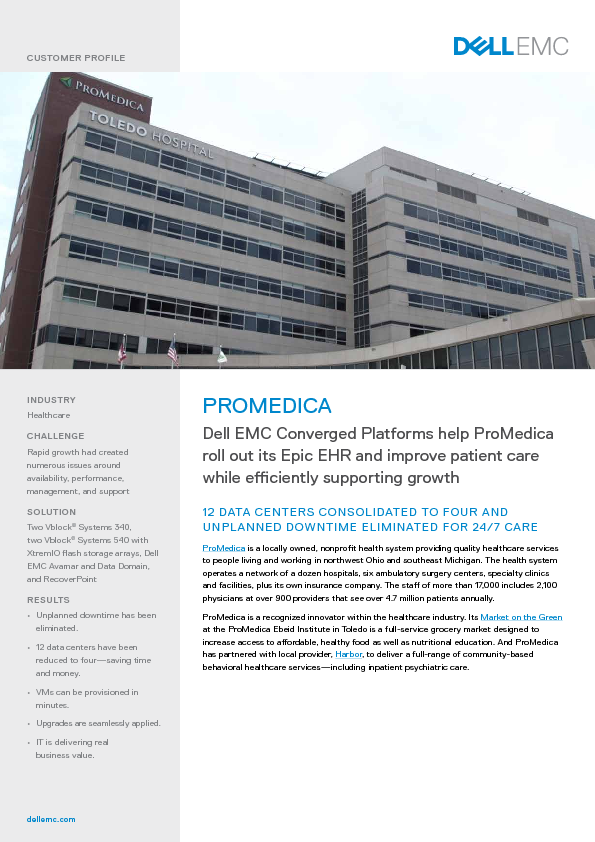 Exclusive Whitepaper
Customer Profile ProMedica
Read the new Whitepaper from Dell EMC and Intel Xeon processor. Dell EMC Converged Platforms help...