What You Need to Know about Migrating to SAP S/4HANA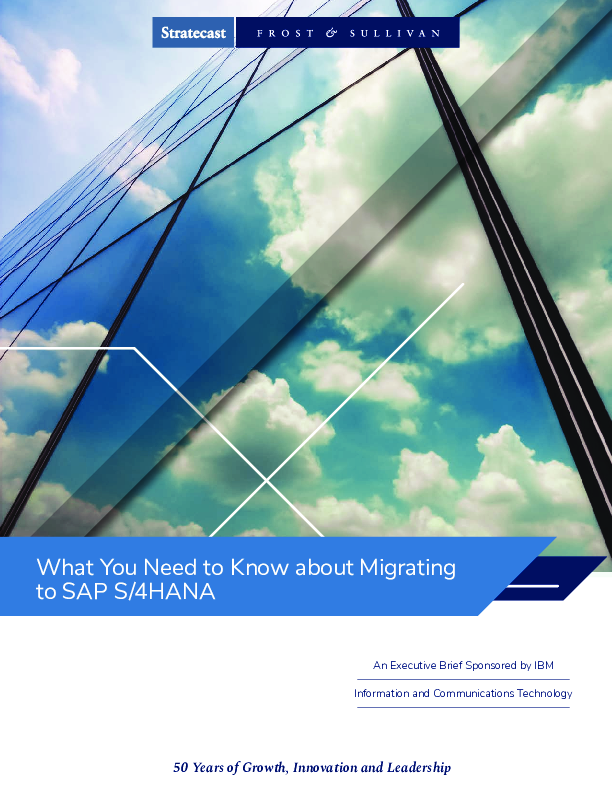 If your company is one of hundreds of thousands that rely on the SAP Business Suite for your critical business operations, then you are likely in the process to move to SAP's cloud offer, SAP S/4HANA.
In this paper, we provide considerations to help businesses get started with their move to SAP S/4HANA. We identify the business value of SAP S/4HANA in the context of companies' overall digital transformation, and recommend factors to help assess how and when to begin the migration. Finally, we discuss the benefits of engaging a third-party expert for assistance in managing the migration, and offer tips on choosing the right partner.
View whitepaper

Date: 1 January 2020, 15:51 pm | Provider: IBM | Size: 690 KB | Language: English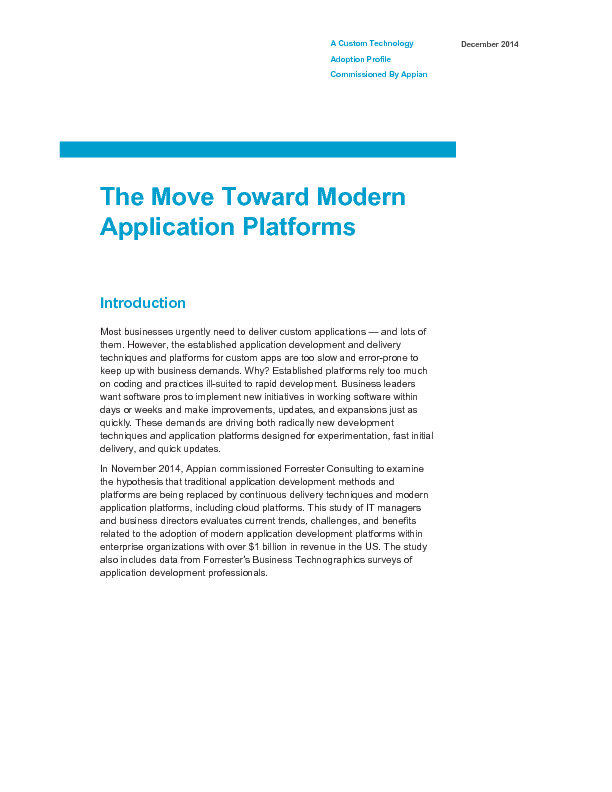 Exclusive Whitepaper
The Move Toward Modern Application Platforms
In November 2014, Appian commissioned Forrester Consulting to examine the hypothesis that...