Top 5 Challenges of Migrating Applications to the Cloud
As global workloads accelerate (160 million today to 596 million by 2030), the need for greater agility and global deployment options have driven public cloud to be increasingly more attractive to customers. Customers view public clouds as a way to gain the flexibility and speed to respond to changing business needs, accelerate innovation and align costs to business requirements by managing upfront expenses, operational support and TCO.
But before reaping the benefits of public cloud, businesses need to successfully move there. This is easier said than done. The first step is often the hardest, which is making the decision to move to the cloud at all. Once the decision is made, complexity abounds as companies struggle to adapt and migrate applications to run in a cloud environment. If you're considering migrating your applications, understand the challenges, and choose the right solution to fit your business's needs.
View Whitepaper

Provider: VMware UK Limited | Size: 719 KB | Language: English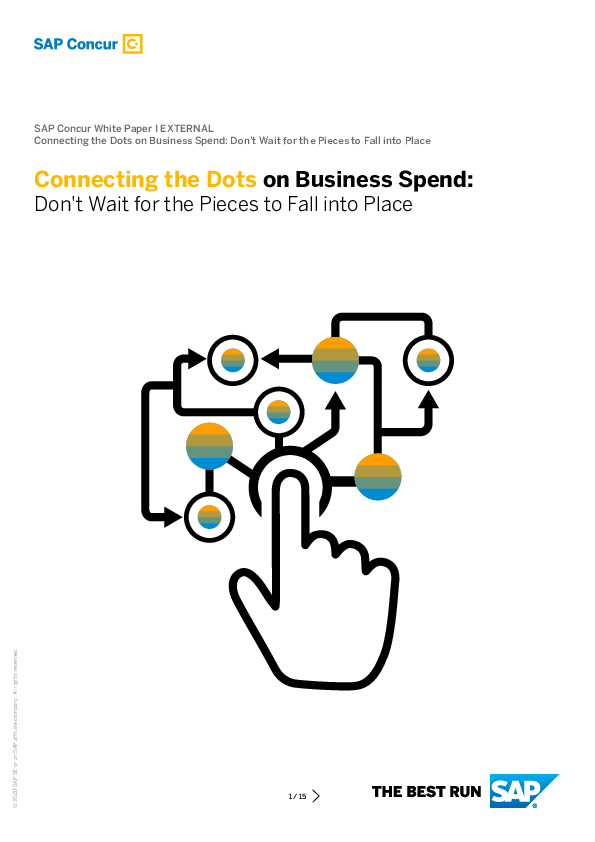 Featured content
Connecting the Dots on Business Spend: Don't Wait for the Pieces to Fall into Place
When you're putting together a spend management solution, it has to deliver on every level to...