Engineer's Guide to 5G Semiconductor Test
Wideband 5G IC test is complex. The Engineer's Guide to 5G Semiconductor Test is here to help. A must-read for anyone navigating the time, cost and quality trade-offs of sub-6 GHz and mmWave IC test, the guide features color diagrams, recommend test procedures and tips for avoiding common mistakes. Topics include:
• Working with wide 5G Downlink and Uplink OFDM waveforms 
• Configuring wideband test benches for extensive frequency coverage 
• Common sources of error in 5G beamforming 
• Reducing test times of Over-the-air TX and RX test procedures 
• Alternative to RF chambers for high volume production for mmWave RFICs
View Whitepaper
Provider: National Instruments Corporation (U.K.) Ltd | Size: 5.47 MB | Language: English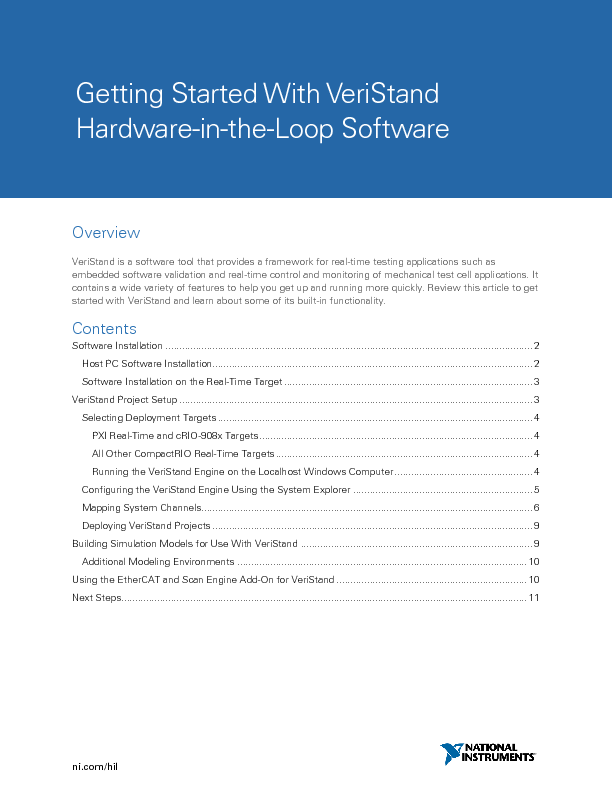 Featured content
Getting Started With VeriStand Hardware-in-the-Loop Software
VeriStand is a software tool that provides a framework for real-time testing applications such as...