Dopez le Chiffre d'Affairs - Six bonnes pratiques pour moderniser le service informatique des services financiers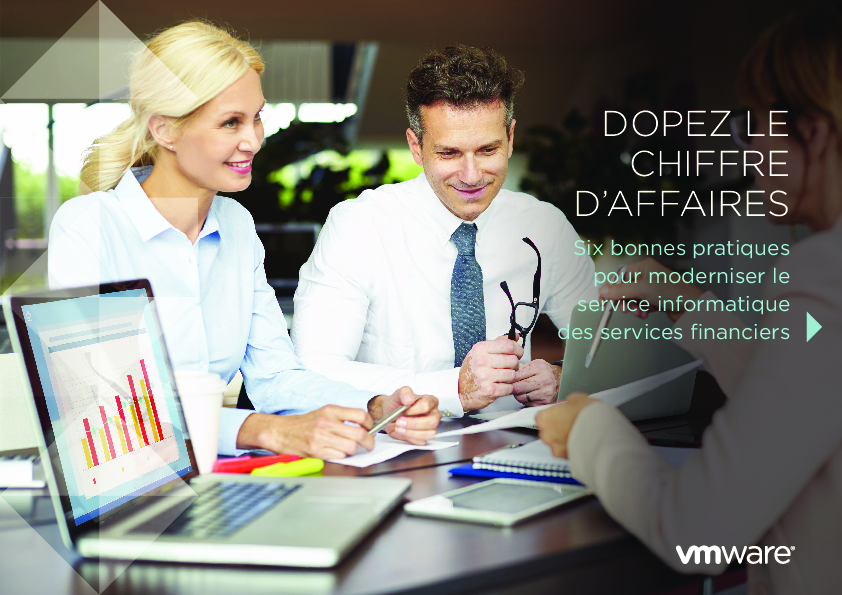 Les sociétés de services financiers du monde entier modernisent leur infrastructure informatique pour doper leur chiffre d'affaires et rationaliser les tâches relatives au respect des régulations. Qu'il s'agisse d'établissements de courtage internationaux ou d'agences bancaires locales, les initiatives de transformation digitale conduisent les institutions financières à adopter une infrastructure et des applications plus sûres, agiles et économiques, qui donnent plus d'autonomie aux collaborateurs et améliorent l'expérience client.
Cependant, moderniser l'informatique partout en même temps présente quelques défis : c'est pourquoi il est primordial de choisir le bon partenaire. Aujourd'hui, les établissements de services financiers entament leur transformation digitale avec VMware. Ils optent pour une approche pragmatique et à valeur ajoutée de la modernisation de l'informatique, qui utilise la puissance des Data Centers, du Cloud, de la mobilité et de la sécurité pour améliorer les opérations tout en contenant les coûts.
Cet e-book examine les bonnes pratiques que les leaders financiers adoptent lorsqu'ils font de VMware leur partenaire privilégié pour la modernisation de l'informatique.
View E-Book

Provider: VMware UK Limited | Size: 9.6 MB | Language: French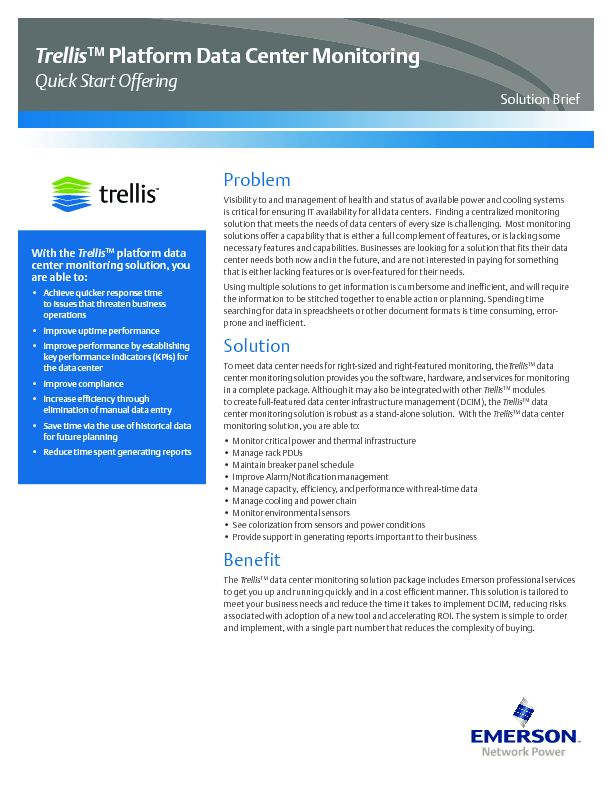 Featured content
Trellis Platform Data Center Monitoring - Quick Start Offering
With the Trellis platform data center monitoring solution, you are able to: • Achieve quicker...