Vendor Landscape: Product Information Management (PIM), Q3 2017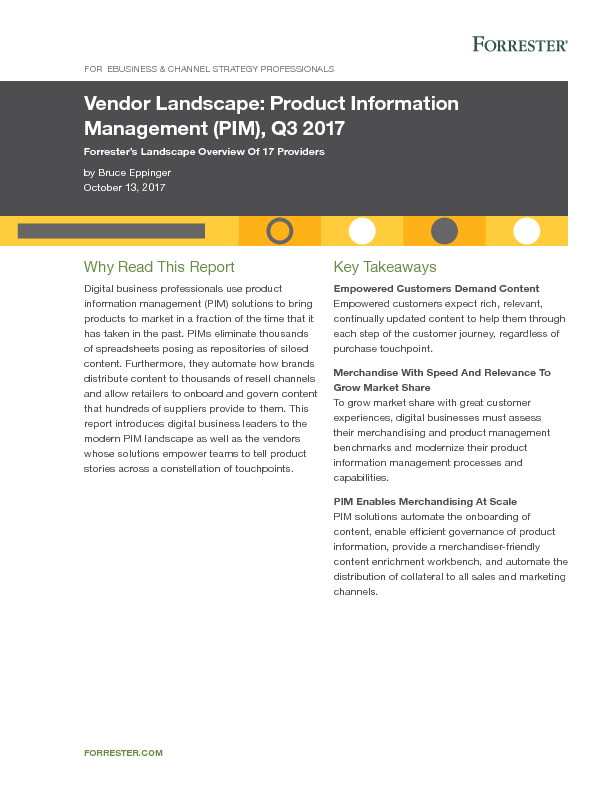 Forrester's Landscape Overview Of 17 Providers
Digital business professionals use product information management (PiM) solutions to bring products to market in a fraction of the time that it has taken in the past. PiMs eliminate thousands of spreadsheets posing as repositories of siloed content. Furthermore, they automate how brands distribute content to thousands of resell channels and allow retailers to onboard and govern content that hundreds of suppliers provide to them. this report introduces digital business leaders to the modern PiM landscape as well as the vendors whose solutions empower teams to tell product stories across a constellation of touchpoints.
View study

Provider: Products-UP | Size: 685 KB | Language: English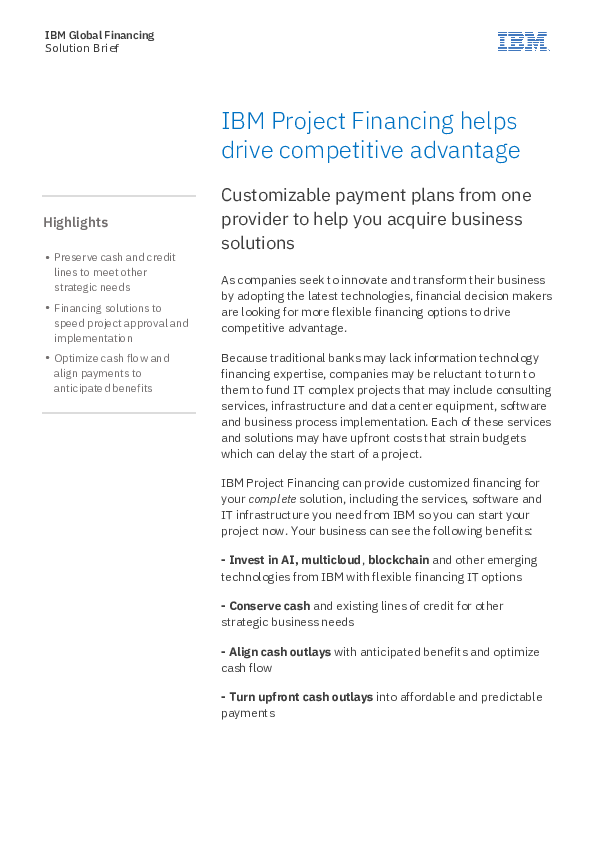 Featured content
IBM Project Financing helps drive competitive advantage
As companies seek to innovate and transform their business by adopting the latest technologies,...